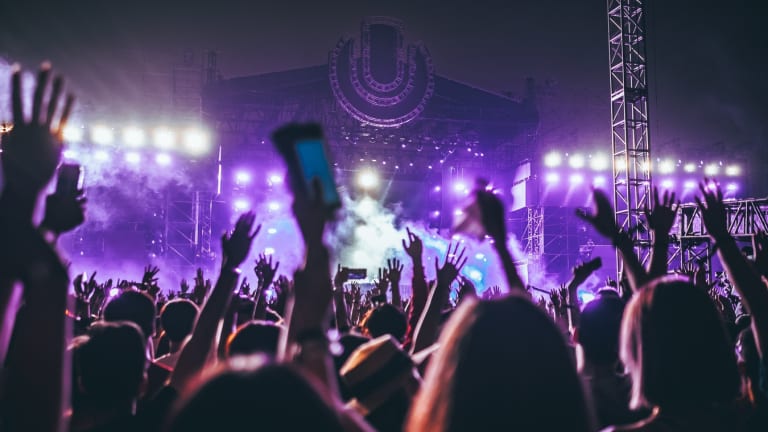 8 Fitness Apparel Must-haves for Ultra Music Festival
Ultra Music Festival 2018 is coming up next week and we've got a list of fitness gear and apparel that will take your experience up a notch.
Next weekend is this year's most premiere event for Electronic Dance Music. Ultra Music Festival's 20th Anniversary coming up and this edition holds promise to be the best one yet. With a motto like "expect the unexpected" you're sure to witness some of the wildest twist and turns any festival has seen.
Since this year's lineup includes heavy hitters such as Adam Beyer, DJ Snake, Jamie Jones, Kaskade, Armin Van Buuren and more, you can bet that you'll need to be ready to party hard. Ultra hosts seven stages and we guarantee you'll be doing a lot of walking and dancing in between sets. You'll want to dress comfortably and add dash of flash to make the most of your experience. 
Now, Ultra has announced the set times and final phase of the lineup exclusively through their app. As you get your festival schedule squared away, we want to make our fitfam is properly prepared. Listed below is our list of "8 fitness apparel must haves" that will make your Ultra experience unforgettable.
1. Jed North Tank Top/Leggings
Jed North has been killin' the game with their fitness apparel. Their designs are eye-catching and perfect for festival wear; not to mention they're one of the most affordable brands out there. Plus, their tanks are lightweight so they'll be easy to dance in all day long.
2. Nike Running Shoes
Nike has THE best festival shoes for you. Make sure you get running shoes as they'll feel light and provide the most comfort. Never make the noob mistake and get all white, unless you plan on wearing them once at the festival. Choosing a bright pair will add a splash of fun to your outfit.
3. Vibedration Hydration Packs
Staying hydrated is ESSENTIAL at any music festival. Vibedration has really changed the game by offering stylish hydration packs. These stylish packs come in a huge variety of designs and because of this attribute more and more festival attendees have been motivated to purchase the necessary accessory.
4. Lotus Leggings
At Ultra you'll find an abundance of leggings. Now, take your favorite fitness piece and throw any design imaginable on it. Lotus Leggings does this for women AND men. They're affordable and comfortable, making you show off your booty and leg gains in style.
5. SolSol Hat
Here's a unique accessory that'll have Snapback wearers intrigued. The SolSol Hat will power most devices including GoPros, phones, and bluetooth speakers leaving you less worrisome. It is entirely solar powered and you won't have to worry about a portable battery pack taking up room in your bag. Just plug in your USB cable to the hat and you're good to go.
6. Zyzz Shorts
Zyzz shorts are a staple item seen at Ultra. Named after famous raver Aziz Shavershiam, this item is perfect for the man who never skips leg day. People who don the short have a complex culture consisting of "zyzz hands", unique hairstyle, festival bags, and of course looking shredded. Take a look at the whole collection at 2eros.com. 
7. GloFX Kaleidoscope Glasses
Florida based GloFX has been dominating the game with their rave gear for a few years. Having some cheap but functional shades are prime for partying at Ultra, but recent Kaleidoscope Glasses have taken storm as shades for the night. These festival shades will transform the night time production you witness to an unbelievable experience. While we don't recommend taking expensive sunglasses to Ultra, a sub $35 pair of glasses to amp up your nighttime party could boost your style appeal. 
8. Vimmia Sport Bras
Vimmia is one of the leading fitness brands on Instagram so you know they're doing something right. For the ladies, this company has some unique and comfortable sport bras that will be perfect for wearing in the heat. What's more important to know is that some of Vimmia's patterns and fabrics are even patented guaranteeing your top to stand out.
With a little more than a week away, each day holds more and more surprises. Stay tuned to see what else is revealed for Ultra 2018 and Download Ultra's 2018 App now.