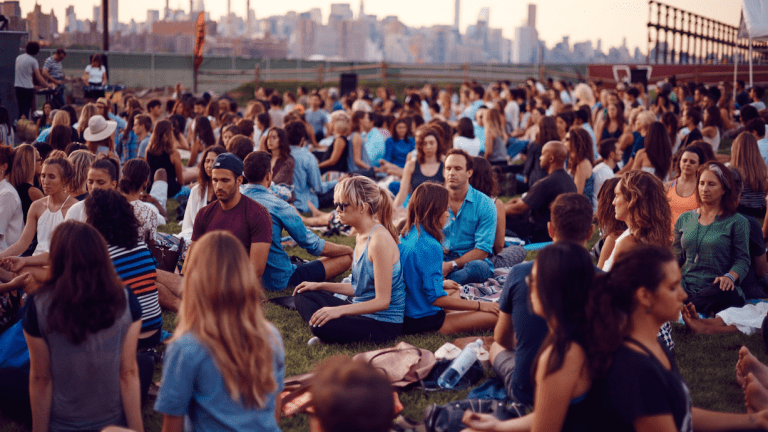 Okeechobee Music Festival to Host Largest Sound Meditation at a Music Festival Mainstage
The Florida based music + arts festival will team up with The Big Quiet to create a groundbreaking experience that will be unforgettable.
Okeechobee Music + Arts Festival is known to have a huge array of activities and this year's edition is no exception. Already hosting yoga, a tea lounge and drum circle, the festival has now announced a new addition to its mainstage lineup. In collaboration with the mass meditation movement The Big Quiet, Okeechobee plans to host the largest sound meditation in the world at a music festival mainstage. 
Last year the festival drew around 36,000 people and its continued success is sure to bring an even bigger crowd this year. While the entire lineup hosts big names including Bassnectar, Snoop Dog, Halsey and Big Gigantic, the sound meditation will actually host a collection of special artists to make this particular event unique. The Big Quiet is known for utilizing string instruments and sound healing practitioners and is bringing this aspect to Okeechobee. 
The sound meditation will feature Arcade Fire's violinist Sarah Neufeld and Lost In The Trees' Jenavieve Vargaand. Vocals will be provided by Local Natives' Taylor Rice and Kelcey Ayer, and Sofi Tukker singer Sophie Hawley-Weld. Finally, Okeechobee will feature 20 students from the Frost School of Music Choir to help close the meditation.
By using "breath, voice and silence" the experience will connect thousands of people for a powerful moment. The Big Quiet will host the event on Sunday, March 4th at 3:10pm on the BE Stage