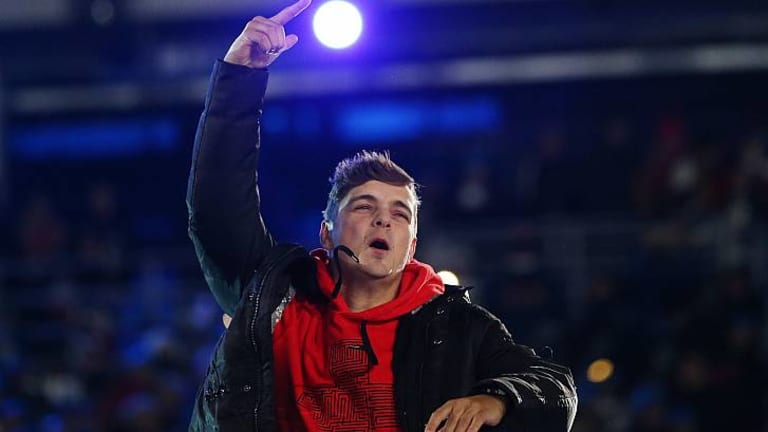 Martin Garrix Closes Winter Olympics 2018
The world's number one DJ closed out the Winter Olympics this year. Get a look into how this huge honor played out for him.
The Winter Olympics for 2018 closed this past Sunday and Martin Garrix had the opportunity of a lifetime to play for the Closing Ceremony. Pyeongchang, South Korea was the host of this year's Olympics which saw historical triumphs and performances from athletes around the world. Garrix's performance celebrated the athletes, but he too made history by becoming the youngest DJ to perform at the Winter Closing Ceremony.
After following Korean DJ Raiden, Garrix threw a party to send everyone off in a high note. Several Athletes danced along to Garrix's tunes as the final 15 minutes of the ceremony unfolded.
On speaking of the performance Garrix said,
"Playing the Olympic Closing Ceremony was extra special to me. I once got inspired to get started with electronic music because I saw Tiesto play the 2004 Olympics in Athens. That I got the opportunity to recreate that moment myself is such a huge honor. I can only hope and dream that my performance will inspire others like Tiesto's inspired me."
After Tiësto's performance in 2004, EDM has continuously fueled the energy of Olympics. Deorro closed out the Winter Olympics for Sochi 2014 and this year saw Odesza's track used to promote the games. Keep the connection with EDM and sport alive by watching Martin Garrix's full performance below.