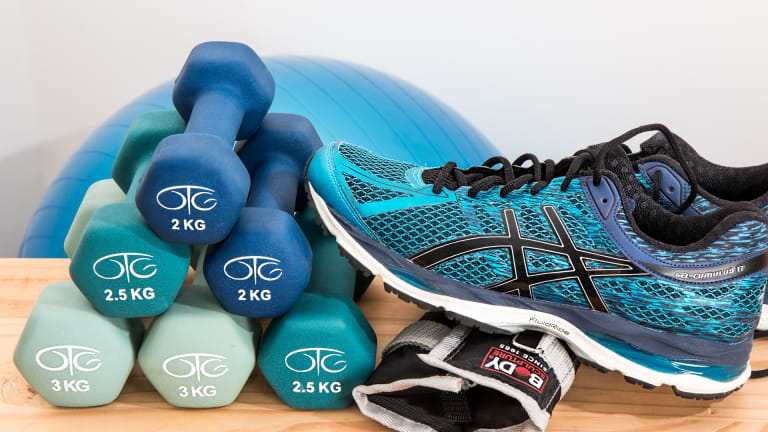 Top Fitness Gear for 2018
Top 10 Fitness Products of 2018- Best Workout gear to help you keep those new year's resolutions and achieve your health goals in 2018
With the new year, many people are beginning their first journeys into health and fitness, while others are recommitting. Whether you're a first-timer or a seasoned vet with new goals to crush, here's a list of gear that will help you.
1) Shoes are one of the most important pieces of gear. With the release of the Metcon 4, Nike improves upon the Metcon 3, which were already perfect gym shoes. They're suitable for almost anything you could do in a gym, even sprints.
2) If running more is in your resolutions, the Brooks Ghost 10 offers a great option. It's another improvement on an already incredible line of shoes.
3) Headphones are essential to staying focused and motivated during your workouts. The Skullcandy Ink'd Wireless are my favorite Bluetooth headphones. The neckband design keeps the earbuds in your ears at all times, the sound is good, battery life excellent, and very reasonably priced.
4) Using a fitness tracker is a great way to monitor progress. The apple watch 3 offers a very comprehensive tracking system, among many other capabilities, and allows you the option to leave your phone at home, reducing distraction.
5) If one of your resolutions is to drink more water, the Hidrate Spark 2.0 tracks your water intake to ensure you stay hydrated.
6) Ladies are often left without pockets, the Senita Athletics Sarah Sports Bra features a pocket on the back for your phone so you can gracefully and easily carry your phone with you during your workouts..
7) Managing muscle soreness is crucial to stay committed. The Trigger Point Good Vibe is perfect for getting deep into the tissue. Using vibration, this foam roller does most of the work for you.
8) Grip and wrist support can make the difference in your weight sessions. Secure Your Grip Lifting Hooks offer superb grip assistance and wrist support.
If you're looking to find more balance in your life this year the Studio Select Dry Grip Yoga Mat by Gaiam is a must have. Designed to wick moisture, it's perfect for even the most intense hot yoga sessions. 
10) You'll need a good bag for all your gear, and The Adidas Squad lll duffel bag is a great option. Especially convenient, it has separate ventilated sections so you can separate the sweaty gear from the rest.