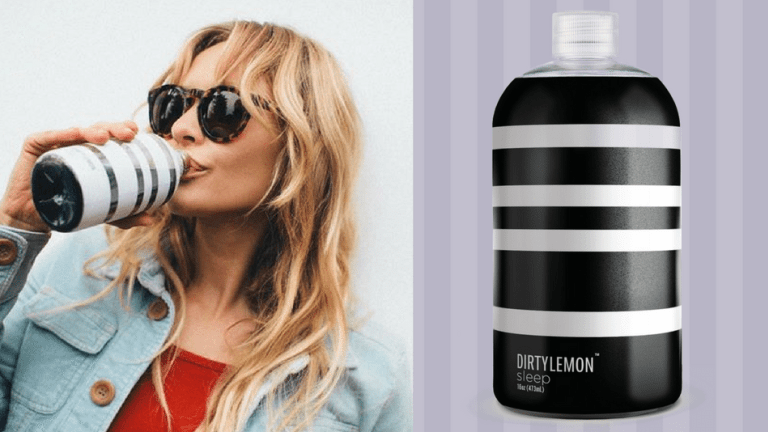 Get Fresh with Dirty Lemon Beverages
Dirty Lemon recently released a new line of Essential Daily Beverages that aid in sleep, fat burning, skin health, and digestion.
Dirty Lemon has a line of 6 tonics that will have you feeling some type of way. They've been tried by many people since their launch in 2015 and are highly ranked as some of the best detox and functional drinks on the market. 
Founded by Zak Normandin, Dirty Lemon Beverages are cold-pressed raw juices made of mainly lemon and activated charcoal. The 16oz. bottles are marketed as daily detoxes which currently come in 5 different concoctions. These included a Collagen, Charcoal, Matcha, Ginseng, and Sleep version. A Rose version is set to be released soon. The way the 7-day detox/cleanse works is that you drink one bottle a day with the 7th day being a "beverage free" day. In addition, it is recommended to drink the juices after a full meal to achieve the maximum benefit. Normandin's goal was that "you shouldn't have to limit anything you eat or drink for a detox". The juices come in 6 bottles a case with the price for each case being $45. 
According to Normandin, modern branding was a huge focus for the product as many natural food products have not been made with hip branding in mind. This strategic marketing and cutting edge look for a natural product has give Dirty Lemon significant leverage in today's health market. 
Dirty Lemon takes the classic warm lemon water that people have used for healthy digestion to a new level. They've added a host of natural ingredients in their drinks and don't rely on any laxatives other detoxes and cleanses have utilized. The additional bonus is that their gluten free, vegan, and organic. 
The following is a breakdown of each beverage:
 - Collagen - Tonic has the primary focus of improving your skin and nails and has cayenne, marine collagen peptides, and Himalayan sea salt added to it. 
- Charcoal - Purpose is to aid in improving digestion and cleansing the body. Contains dandelion root, activated charcoal, and fresh ginger puree.
- Matcha -  Boosts your metabolism and aids in burning fat. Has matcha, vanilla, cardamom added in it.
- Ginseng - Gives you all day energy and aids in burning fat. Has of course ginseng and green tea.
- Sleep - Helps you get a full nights rest with magnesium, rose water, passion flower, and chamomile
With a wide array of benefits and acclaim we suggest you give Dirty Lemon a try. You can check out more at https://dirtylemon.com/sleep.