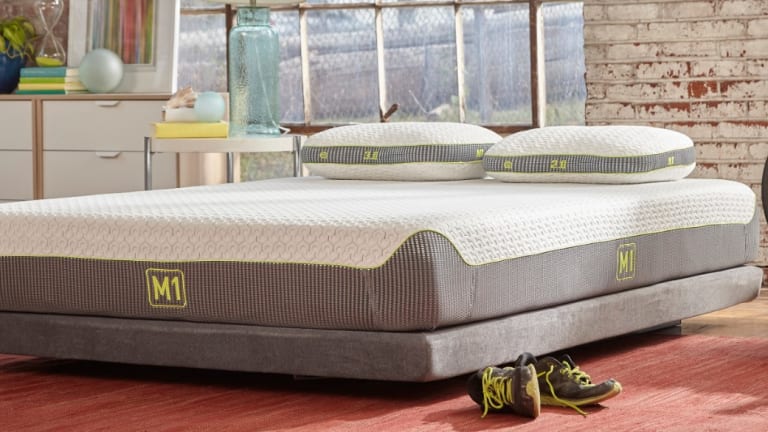 Bedgear: Improve Athletic Performance While Sleeping
With 7 different types of technology in this bed, Bedgear keeps air circulation going, your temperature regulated, and your body in a state of relaxation for the most restorative night's sleep.
Are you looking to bring your exercise performance to the next level, but are having trouble sleeping? What about evaluating the current mattress that is currently being slept on? The mattress might be too stiff, too soft or not efficient in circulating heat well, leaving whoever is sleeping on it unsatisfied with their night's sleep. For athletes, a lack of sleep could be detrimental to their health and performance.
Now a company called Bedgear has found a solution by using innovative technology. They offer a variety of bedding products like pillows, blankets and other accessories to ensure each person has the most efficient sleep possible.
"Our mission is to help you achieve more each day by providing you with maximum recovery at night. Our collection of personalized PERFORMANCE pillows, mattress protectors, sheets, blankets, lounge and travel accessories utilize heat- and moisture-wicking fabric technologies, including Dri-Tec®, Ver-Tex® and Air-X® ventilation system. With these innovations, Bedgear enhances your ability to temperature regulate at night, and to sleep more comfortably, to fuel all your daily activities." - Eugene Alletto
What's even better is the each person can mix and match pieces to make the ideal sleeping situation for themselves. Their latest technology, the M1X performance mattress, is perfect for building the perfect sleep system for even the lightest sleeper.
For the M1X performance mattress, Bedgear has added several features that make their product unique. It has a system which measures air flow, whose layering construction alleviates the "sink" created by all memory foam beds by adding a core layer of Boost+ support to keep you elevated. The addition of over 950 contouring Micro-Curl® support coils, each individually pocketed to adapt to the shape of your body, creates personalized support and reduces pressure points throughout the night. Currently their mattresses will run $599.00 to $849.00. But as most would agree, a high quality mattress is well worth the price. 
Bedgear is developing partnerships with different events all over the country like the Chevron Houston Marathon and even the Boston Celtics. If you want to get more recovery out of the time you spend in bed then you'll definitely want to add Bedgear on your shopping list. 
H/T: Bedgear
Image Courtesy of Sleep Retailer