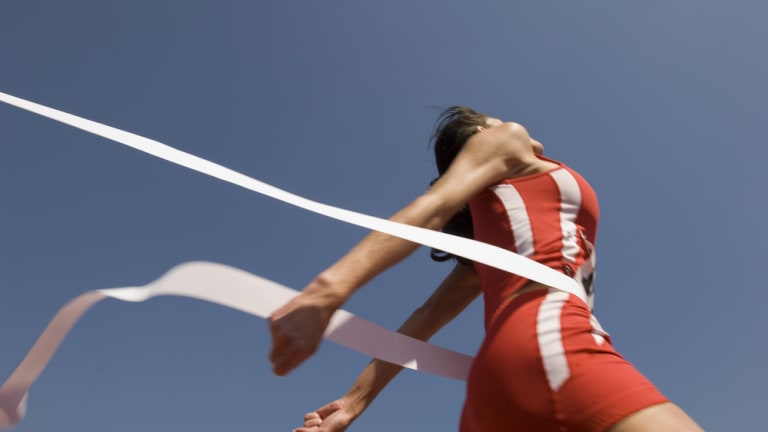 Wellness Wednesday Wisdom Part 2; Overtraining Syndrome
What Is That ?
As we near the end of hump day, I thought it was rather a strange coincidence or perhaps just serendipity? But I came across this fascinating article about a rather new syndrome affecting long distance training athletes that seemed to tie in perfectly with my post earlier. As I read this article, it hits me that humans are still evolving, and we still have much to learn about ourselves. It seems crazy to think that something that's so good for us, exercise, can also be dangerous. 
In May of 2012, a thousand of the world's best ultra-runners were lining up for the start of the Transvulcania Ultramarathon, an 83.3-kilometer course traversing the volcanic outcroppings of La Palma, in the Canary Islands. The atmosphere was taut, a mix of pent-up energy and anticipation, and the runners milled about, checking their watches and exchanging high fives. "Bienvenidos, amigos," yelled a scrawny Spanish announcer with a spectacular black mullet.
At the front of the queue, 34-year-old Mike Wolfe was trying to focus on the day ahead. A thin-faced, introspective Montanan, Wolfe had recently quit his job as an assistant U.S. attorney in Helena to concentrate on running for the North Face's global athletic team. Transvulcania was his debut as a full-time professional, and even though he had set a course record at Wyoming's Bighorn 100 in 2010 and won the extremely competitive North Face Endurance Challenge Championship in California's Marin Headlands in 2011, he felt he had something to prove. A good performance would help validate his unconventional career turn.
Lately, however, his 160-mile training weeks had seemed harder than before. He wasn't sleeping well and was constantly hungry. Just before flying to the Canaries, Wolfe went out for a casual training run with a few friends and could barely keep pace. Five hours later, he inhaled a peanut butter and jelly sandwich at the kitchen table and made an unremarkable entry in the meticulous training logs he keeps: "4:50, plenty of vert. Moved well, tired today with hard pace."
When the gun went off, Wolfe fought to stay toward the front of the stream of Transvulcania runners, which were bottlenecked on the narrow singletrack. He redlined the first 6,000-foot climb with an up-and-coming American, Dakota Jones, and the sport's reigning king, Spaniard Kilian Jornet. He kept up with the leaders as they strode across the spine of the island, but about halfway through the race Wolfe began to slow. He wasn't cramping or bonking—he'd experienced those things often enough to know when he'd gone out too fast or not eaten enough. This was different.