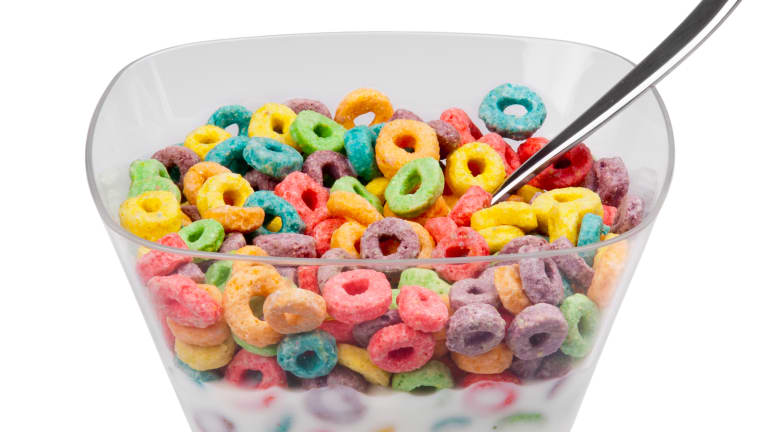 The Truth About Cereal; Or How To Destroy Your Hormones, Zap Energy & Cause Weight Gain
What's For Breakfast?
A lot of people think breakfast is the most important meal of the day. Well, for some it is. All of us are different, and I think to say that what's for one person is a must for another, is wrong. We all lead different lives with different lifestyles, and so, I think the most important thing is to get fuel into your body that's healthy. The world is always changing and evolving, and so are we. 
More recently the SAD diet, which stands for the standard American diet, has been tossed out the window, and a new paradigm has arrived. People are reading labels and realize that packaged foods well; they aren't necessarily food. Which brings me to cereal:
If you care at all about your body and health, I'm sure you already know to avoid the obvious sugary cereals like the flakes with sugar frosting, the fruity sugar cereals with artificial colors, the frosted wheat biscuits, or the marshmallow cereals that so many parents are poisoning their kids with these days.
To read more about your health click here 
However, even most breakfast cereals that aren't frosted in sugar are marketed heavily as "heart healthy", "rich in fiber", and "a good source vitamins & minerals"... Unfortunately, nothing could be further from the truth!
As a Nutritionist that's studied the biochemistry of nutrition for over 25 years, and how certain foods affect the cells of your body, there are at least 10 important reasons to be extremely concerned about what cereals are doing inside your body. I'll touch on a few of the important details in this short article...
Most cereals (even "whole grain" or "high fiber") cause extreme harm to your hormones and create runaway blood sugar in your body
One of the WORST things about most cereals, even so-called "whole grain" cereals is that they ALL cause a significant spike in your blood sugar (regardless of whether they are wheat, rice, or corn based) to dangerously high levels, which results in a cascade of fat storing hormones to be released in your body, and causes more carb cravings later in the day.

This is NOT the way to start your day if you care about your waistline or how much belly fat that you have.
In fact, even cereals that have added fiber (such as bran flakes or raisin bran) have been found to cause just as much of a massive spike in blood sugar as the low-fiber cereals such as rice or corn based cereals. Remember that the starches in wheat, corn, or a bowl of rice cereal break down quickly in your body into SUGAR and immediately do as much harm to your blood sugar regulation system as if you ate 40-60 grams of pure corn syrup or pure table sugar.
To read the full article click here