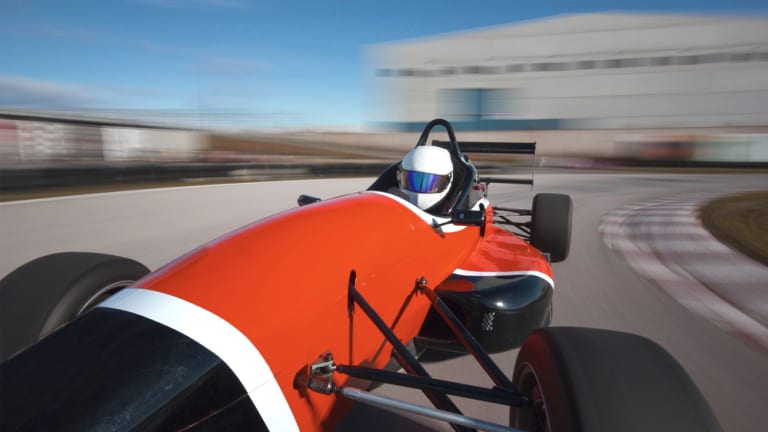 Techno Thursday; Exclusive Workout Playlist For FITEDM To Get You To The Finish Line
From Up And Coming Techno Sensation Kleinfeld
This week's Techno Thursday at FitEDM, brings us an exclusive high-intensity workout playlist that is very special. This is not your mother's workout music. This is underground, from the underground. Up and coming, Techno sensation Klienfeld's selections take us on a journey that means business. Some of the tracks are stark, minimal and intelligent. While some are driving and eclectic. If you want a unique music mix to take through your workout, whether you're lifting, running, boxing or circuit training, this mix, along with your workout, will not be boring in the least! 
This playlist is finely tuned like a race car, perfect to get you to the finish line.  
Kleinfeld is a self taught amatuer that's been banging electronic music and 90's hip-hop since his early teens, Klienfeld has a sound that can be described best as dark dirty techno. This Brooklyn, New York based producer is setting the bar with his own approach towards house and techno; incorporating hard kicks and klanks with cutting drive, synth stabs, chopped vocals and hats galore with a side of shakers (his fave). "Stripped Down Detroit" would capture the essence of his tracks. With only three years of actively producing and releasing music, Klienfeld has currently released a number of singles and remixes under AYCB, Dron3, Drop Ready, Mako, Booty Call, Bold Music, Baby Tooth Recordings, Raise Recordings, and Beat Coast Recordings. Klienfeld has a small following of techno enthusiasts in Amsterdamn, Germany, Italy, Paris, Russia and sometimes Brooklyn, New York. He's nice, say hello to him!
Klienfeld's tracks have been charted by Skream (Klienfeld's "Horny" remix debuted on BBC'S Radio 1), Housemeister (AYCB, BNR, Berlin), Don Rimini (Diamond Wax, Paris), Chambray (Ultramajic, Berlin), Breach (AUS, HotFlush), Deadwalkman (AYCB, GND) and Turbo Turbo (GND Records), Dave Clarke, Pig and Dan, Umek and more!!
Here's Kleinfeld's exclusive playlist just for FitEDM. Be sure to let us know what you think. 
1. Jean Nippon- Rosso (TWR72 Remix) 
Available on Beatport: http://bit.ly/olCN9f and on iTunes: http://bit.ly/qbnp0f Following his releases on Sound Pellegrino and Institubes, Jean Nipon is ready to kick some 'Bakemono' ass. A couple of months ago we asked him to remix Lee Mortimer and we were so thrilled with the result we asked him immediately to release an EP on Midnight Munchies. He promised us some f*cked up music and an edgy but questionable youtube movie... Curious? Here is a link: http://www.youtube.com/mdnghtmunchies The original mix of 'Rosso' was already premiered through our LEGAL HIGHS compilation, the remixes by Bobmo, TWR72, Le Petit Belge & Le Cheval are now available .
2. Sound Of Stereo - Opal (TWR72 Remix)
Call it a musical movement, a rebellion against mainstream dance or a new way of looking at club music. Whatever it was, a fresh breeze of electronic music emerged around 2007, led by artists such as 'Justice', 'Boys Noize', 'Crookers', 'The Bloody Beetroots' and 'Soulwax'. Like many of us, Jochen Sablon and Vincent De Boeck found themselves in the midst of this musical revolution. Vincent, a known and respected DJ, promotor and graphical designer in Belgium's capital. Jochen, guitar player in several post-rock bands around the region. While coming from different backgrounds, the electronic breakthrough of 2007 brought them together and saw the light of a collaboration that would conquer the world. The guys fittingly gave their project the name 'Sound of Stereo'. To read more click here
3. Kleinfeld- CMD
4. Boys Noize - Stop
He's the techno punk, the unboxable nomad: Berlin DJ, producer and label owner Alex Ridha, better known as BOYS NOIZE, made his DJ debut at the age of 15, taking a teenager´s love of house and techno to a global scale. Accolades have been bestowed by Rolling Stone, who named him one of the "Top 10 DJ's Who Rule The World" and Beatport, who elected him "Best Electronic Act" 3 years in a row. He´s rocked the world's biggest stages, lit up Coachella three times, took Lollapalooza by storm, and headlined festivals and clubs on every continent – from Berlin techno temple Berghain to Fuji Rock in Japan to Justin Vernon's Eaux Claires Festival in the woods of Wisconsin. To read more click here 
5. Brodinski (Feat. Louisahhh) -Let The Beat Control Your Body
Ever since Brodi was the new kid on the block, championed at a tender age by such heavyweights as Busy P., 2 Many DJ's, Tiga and Erol Alkan, he made it his mission to share a healthy obsession with quality dance music with as much people possible. "I've always loved collaborating with other people, cause I get bored too easily. When working together, my head gets fed all the time, new ideas come flying from all directions. The more projects I'm involved in, the better! With Bromance, I'm taking that feeling to the next level". Indeed, since the inception of Bromance, the label co-founded with his manager Manu Barron, Brodinski hasn't stopped increasing his collaborations: with friends of course but also surprising ones. With fellow French producer Gesaffelstein, it was on the debut physical release of Bromance. This friendship took them a step further when they were approached to work on Kanye West's Yeezus album. To read more click here
6. BS1- Moonshine
I'm an electronic music producer and a self-taught painter, only driven by the need to express myself. Sometimes painting makes me feel good, other times I don't think of anything while painting. In these cases I'm in a sort of conscious trance: the eyes on the sheet come to life, hypnotizing me and possessing me until I'm tired. During this creative process I always listen to some music, and it is what I listen to that mostly drives me. I do not usually have a starting idea, unless when I remember my dreams. In the other cases, I simply let myself be driven by my mood and by the desire to have a new face appear on the sheet, together with symbols of previous and future lives. To read more click here 
7. Cajmere- Brighter Days (Mark Broom Disco Mix) Feat. Dajae
Mariscal Productions Presents: Best Of 2011 Selected By Daniel Mariscal Part 2 Brighter Days feat. Dajae (Mark Broom Disco Mix) Cajmere, Dajae Album: Space Ibiza - Compiled by MYNC
8. Dario Zenker- There Is Hope
The following does not seek to lionise, rather it wishes to tell the amusing tale of a carnivorous, Kung Fu-loving Munich man who just happens to have that certain uuuhhh…factor. Dario Zenker, natural-born dancer and Mowgli-like wild boy was raised in Germany's Deep South on a diet of Wu Tang, Gangstarr, Michael Jackson and sweet mustard. His childhood habitat allowed for much adventuring, moving from the heart of Munich to the Bavarian wilderness at the age of 12, but always having the liberty to roam freely and explore his surroundings. At weekends, wandering off back to the southern capital, he would stay at his stepdad's flat, encountering many techno warriors from far and wide. To read more click here
9. Floorplan- Never Grow Old (Re-Plant) 
When you're talking about techno, few names have been innovating and evolving as much as Robert Hood. When he's not running things over at M-Plant, he can be found touring the festival circuit with his live show and releasing tonnes of fresh new material. Today we concentrate on his more melodic alias and under the name Floorplan, Hood has released a stunning album showcasing a slightly different yet equally strong sound. A new EP is set to drop featuring two re-edits of tracks that appeared on his Floorplan album 'Paradise'. 'Phobia' and 'Never Grow Old' have been given a special Re-Plant and we have the premiere of the latter.
10. FJAAK- Gewerbe 15
FJAAK is an electronic music trio from Berlin. Having grown up together, they began to create all types of music made with microphones, guitars and drums in a dark, chaotic and dirty cellar at a very early age. After getting in touch with the Berlin-Underground-Techno-Scene, days and nights started being all about music, whether it was chopping beats on the MOC in the morning hours or studying manuals, the internet, vinyl stores and Schneider's Buero.  STUDYING MANUALS, THE INTERNET, VINYL STORES AND SCHNEIDERS BUERO. To read more click here