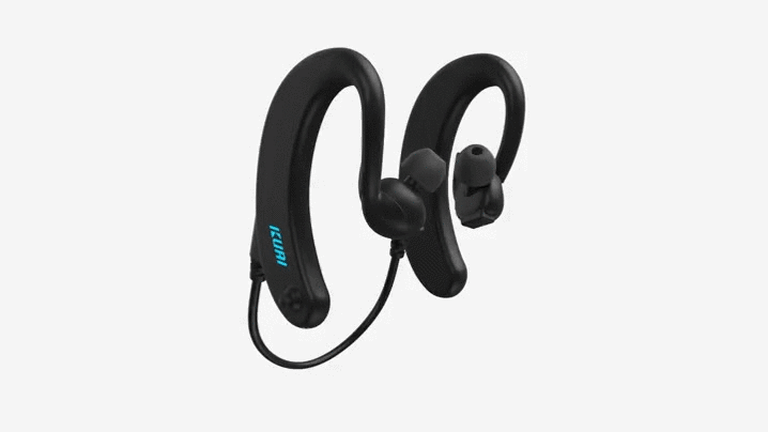 Kuai Smart Headphones, Special Deal Just For FITEDM Readers!
The World's Smartest Multi-Sport Headphones
Not long ago I featured these Kuai Smart headphones. These incredible headphones allow you to replace the need to carry a heart rate strap, foot-pod, sport-watch, phone, and headphones, and it works with an online store of training plans from some of the world's top athletes. It allows you to have a "wearable coach" to train smarter and achieve your fitness goals while listening to your favorite music.
Now Kuai has approached us to offer you an exclusive offer just for you dear reader. 
You've just found the world's only multi-sport headphones that automatically measure your body and performance during any exercise, providing customized live voice feedback and coaching from some of the world's top coaches, to help you achieve your fitness goals like never before.
What the press are saying-
Without the need of any other device, Kuai gives instant voice feedback about your heart rate, speed, distance, calories and more. All effortlessly delivered to you by audio while listening to your favorite music and practicing any sport, including running, swimming, cycling, gym and more.
All other headphones need to be connected to multiple devices and do not provide the information you need to achieve your fitness goals. Kuai will help you keep fitter, lose weight or train for your next race, with the help of its accurate sensor technology and downloadable training plans that automatically adapt to your unique body.
Kuai removes the guess work and inconvenience, helping you exercise more efficiently. It's like having your personal "wearable" coach!
Kuai removes the need to carry multiple devices, as it incorporates all the benefits of carrying a heart-rate strap, a sports watch, a foot pod, an MP3 player, and even having a coach present.
Kuai's patent pending design offers an unparalleled level of comfort and security, with ergonomic design and proprietary Sport Lock Technology, to secure around your ears for a perfect fit. Kuai comes with 3 types of eartips for use during different sports which provides an extra layer of security, comfort and performance.
Easily download training plans from the Kuai Platform and upload them to your Kuai Headphones.
Created by world champions (such as Dwight Phillips, below), professional coaches and celebrities, for different fitness levels.
Training plans for running, swimming, cycling, general fitness, weight loss, relaxation and recovery.
Plans guide users (by voice feedback) and adapt to their individual biometric data generated by the headphone's sensors (it's like having a wearable coach).
Multiple downloadable options including free samples, individual plans and monthly memberships.
Unique software platform that allows the creation, uploading and management of training plans.
Kuai can operate autonomously or connected to your phone. At present we have the Kuai app available for iOS and Android, and through it you can see all your workouts data.
Now for the great news. If you order through their Indiegogo you can select a new color. They've raised almost $200k already, and are shipping very soon. Click on this link, it entitles you to 50% OFF the retail price. So you will pay $125 instead of the $149 Super Early Bird price that the public receives. If you wait to buy in shops, the price will be $249. So it's a huge saving for getting in early. Exclusively for you, for being a FITEDM reader! 
To read more just click here!