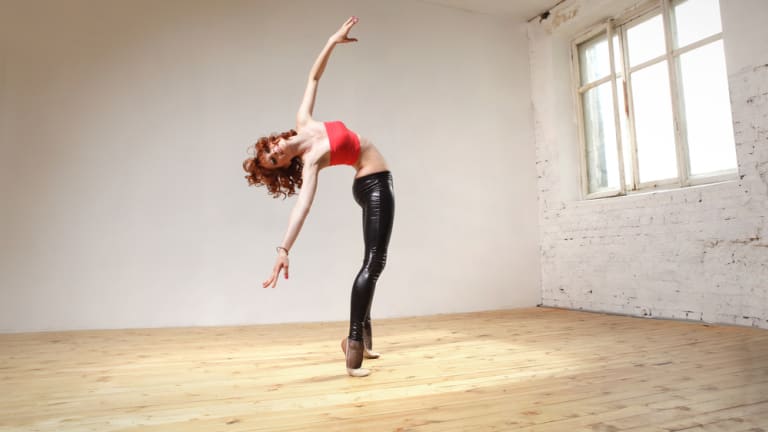 Download This Free Classic House Mix For Your Workout
Good Times Part 1; It Doesn't Get Much Better
It doesn't get deeper or more disco. This old school mid-intensity mix from Ron Carroll's Good Time Parties featuring Glenn Underground takes us back to an era that is hard to recapture. Soak in the funky disco vibes and your workout will feel like a journey into the nostalgic roots of house music parties. This is as authentic as it gets for the roots of where EDM has landed today. Everything from the psychedelic vibes to classic disco house music and his carefully crafted mixes is sure to transport and uplift you.
 Glenn Underground's early musical atmosphere was soaked in the very best jazz, soul, funk and disco. With many family members musicians and being a native Chicagoan Glenn existed as a kid in a toy shop when house music was born. In the early eighties he began expressing his love for rhythm and soul, fostering the house scene and priming his masterful music commentary.
Later that decade he would begin producing and promoting his own pieces of music which set the tone for a truly astonishing and inspirational producer going to work on hundreds of magnificent records. Keeping the true sound of house music definitively alive.
Glenn Underground is the founding member of the Strictly Jaz Unit. He was raised on disco classics and freeform jazz in Chicago's Southside, the place where house music was born. Taking inspiration from Chicago's original pioneers, Larry Heard, Ron Hardy, Lil' Louis, and the like, Glenn has produced some of the most well respected deep house music of the past five years. His releases for Cajual, Prescription Guidance and Peacefrog have set the standard for sophisticated dance music. He is one of the few DJ's who can walk the line between deep jazz house, disco influenced house, and the kind of classics featured at the legendary parties of late 70's Chicago. 
A live Glenn Underground Mix From Ron Carroll's Good Times Party In Chicago Some Years Back 3 Floors Over 2,000 People Jacking The House
For more great mixes for your workout's just click here
Glenn Underground is one of the deepest of the deep house producers, following Larry Heard's classic Chicago tracks with his own earthy grooves, more closely aligned to the spiritual tones of disco than even contemporary house music. In fact, his bootleg remix of the prototype disco single -- Donna Summer's "I Feel Love" with production by Giorgio Moroder -- is virtually a necessity in the crates of house DJs. The head Underground has recorded for nu-school Chicago label Cajual/Relief (as GU) plus Europeans like Peacefrog, DJAX-Up-Beats, SSR, and Guidance. He often watched his uncle's band practice while growing up in Chicago, and began playing with the group's keyboard, a Fender Rhodes. He began DJing and also started producing tracks on tape as early as 1991 to mix in at his gigs.