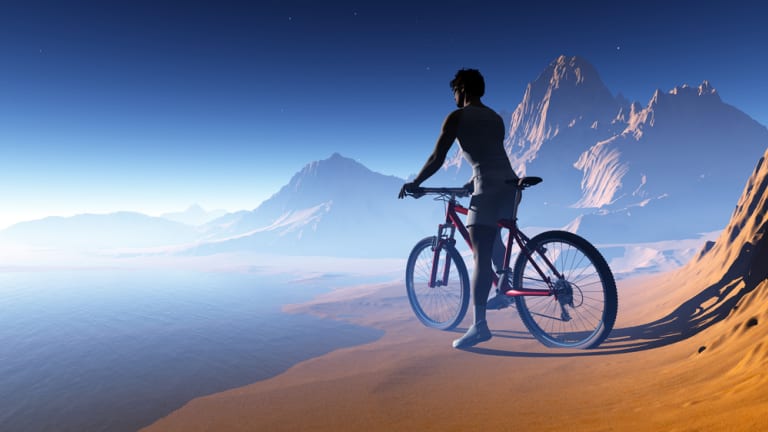 Deep House Mid-Intensity Mix
Smooth Ride Or Run By Deep House Master Kevin Yost
Sometimes you just want to tie up your sneakers, place your headphones on, lock the door and the world behind you and head out for a run or ride. No phone, no wallet, just the music and you, running through your favorite place, park or neighborhood. Kevin Yost is a musical magician. His deep house mid-intensity mix will set your pace as his hypnotic rhythms and melodies take you on a journey. You may or may not know where you're running to exactly, but the music will carry you there smoothly.  
Kevin Yost
There is no one genre or style to classify the many achievements of Kevin Yost. Ever since picking up drumsticks at the age of four, Kevin has been obsessed with creating and performing music. DJ, producer, film composer, drummer…he has consistently thrived and evolved by indulging his passion. In the mid 80s, at the age of eleven, Kevin discovered his life's mistresses: DJing and house music. He spent the next few years fostering his deep jazzy house style, and in 1998 he broke through with his first album, One Starry Night, which has the distinct honor of being considered a deep house classic.
With close to 100 single releases, 8 albums and many mix cd's over the years since, Kevin has earned his reputation as an artist who has no desire to stop creating music and pushing forward. Long before electronic music became popular and the word DJ became a household term, Kevin's focus has been on the integrity of his music and spinning a rhythmic story during his performances. To say the music speaks through Kevin Yost is a veritable truth. His outputs of unreleased tracks are close to 1500. In a month's time, he has been known to produce up to 30 tracks.
For Kevin, DJing is a very personal thing he shares with the people that come hear him play and he is well known for playing an all-original music set. This makes his show unique and allows his fans to experience the deeper nuances of his music, which may never be released.
Along with his personal approach to DJing, Kevin has put together a new live show called "Live & Improvised." Kevin describes this as his "studio on the stage", and, as the name suggests, all of the music is created on the spot. Each gig is completely different, as he tailors his music live to take the crowd on a journey. For Kevin, the show is very special because it allows the audience to experience the music at the moment of its creation. The audience is invited into the private world of Kevin Yost, and given an experience that he has spent his life captivated with, that sacred moment when inspiration manifests into a tangible reality and music is breathed to life. As personal and creative Kevin's DJ sets can be, his "Live & Improvised" shows are spellbinding to watch as the audible vision flows from him into music and then into the hearts of the crowd.
To find out more about Kevin Yost click here