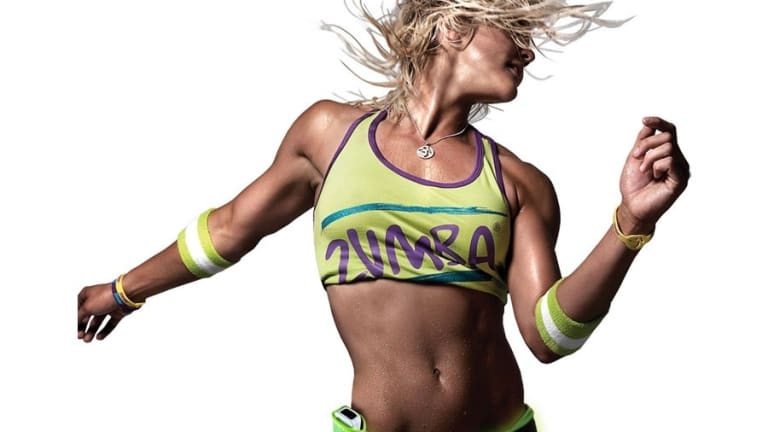 Crush It Hardcore #7; EDM Zumba For Cinco De Mayo
Latin Flavor Hot And Spicy Flavors For Your Ears
Fresh off the heels of Cinco De Mayo, I thought it would be appropriate for Crush It Hardcore #7 to be Latin inspired. It's five; red hot chili pepper smoking hot EDM tracks with Latin flavor. Perfect for revving up your Zumba class veering from the traditional to infuse your classes with EDM. If you're new to Zumba, it's a wonderful way to disguise your workout as a dance party. So forget that you're there do to anything else but have fun. 
Track 1 is from Grammy Award nominated DJ/Producer Todd Terry. He has been engulfed in dance music since he first started listening to European dance music records while growing up in Brooklyn. Already devoted to turntables, he heard something different in those tracks, and he "went for the difference. I never got a break in New York, but England happened right away, so I catered to them." In any event, the Todd Terry sound was born.

To read more about Todd Terry click here
Our next track is Deorro: a Mexican-American DJ signed to Ultra Records. Deorro began his DJ career by playing at local gigs when he was 14. He was born in Los Angeles to Mexican parents. By the time Deorro turned 17, he was already producing his own tracks. In 2012, he was asked by DJ Chuckie to remix his track "Make Some Noise". Deorro's remix landed in the top 50 on Beatport. He has since remixed tracks from multiple international famed DJs such as Steve Aoki, Laidback Luke, and Gareth Emery, among others.
To read more on Deorro click here
Danny Howard is one of the most high-profile DJs in the country today: you can't deny his story has been nothing short of monumental since he won that competition all the way back in 2011.
With 1.8 million people now tuning in to his Dance Anthems show on BBC Radio 1 every weekend, a weekly show on US satellite station SiriusXM, a monthly podcast pumped into the cabins of hundreds of British Airways flights all over the world and a monthly column in one of the world's biggest music publications, DJ Mag – Danny Howard is certainly not a man who is hiding away in the shadows.
Futuristic Polar Bears through their relentless efforts and outstanding capabilities both in the production studio and behind the decks, the trio have been on an incredible ride and achieved the seemingly unachievable.
With a combined skill set of accomplished DJs, producers and musicians, Luke, Rhys and Fran have become global favourites, having destroyed dancefloors in far flung destinations such as North America, India, Thailand, Singapore, South Korea, China, Jakarta, Kuala Lumpur, Holland, Italy, Kazakhstan and Ibiza with their indisputable energy and dynamic DJ sets. It's these sets that have earned them shows at the biggest and best venues, including four of the top 10 clubs in the world; Octagon (Seoul), Zouk Singapore, BCM (Mallorca) and UshuaÏa (Ibiza), as well Ministry of Sound, Marquee and Zouk KL also in the top 50.
Recognised for their effervescent progressive house sounds, in the last 18 months alone they've had releases on Revealed Recordings, Spinnin' Records, Wall Recordings, Smash The House, Armada and Harem and gained consistent chart success with each and every release. Back To Earth became their first Beatport #1 in 2014, followed by a further 10 top 20s and a #25 US Billboard smash with Thundergod. It's not surprising they were placed #40 in Beatport's 'Best of 2015 – Progressive House Artist'.
To read more about the Futuristic Polar Bears click here 
If you're loving our Crush It Hardcore series, be sure to check out more here
There's not too much online that I can find out about Level Groove, but this track speaks volumes and will spice up your Zumba! 
Tony Trumpetta
Tony Trumpetta's Exploits Des Passions is the perfect track to get your salsa on; infused with electronic beats and sexy latin rhythm. You'll dance and have so much fun you'll forget this is exercise. I am not sure how I found this gem? It's even harder to find information about Tony Trumpetta than Level Groove, which is a shame because I'd like to know more. If you have any info, please feel free to share in the comments below.