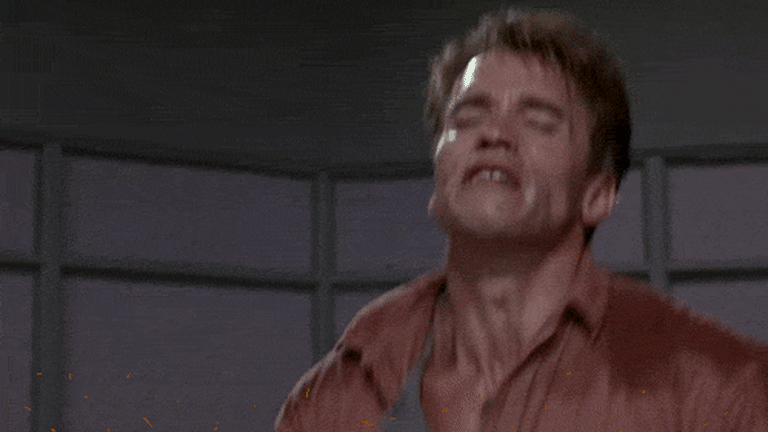 Crush It Hardcore #6 Soundtrack To Make You Sweat
10 Specially Selected Tracks To Turn Up Your Workout
This week's episode of Crush It Hardcore takes us through low, mid and high-intensity beats. Perfect to get your heart rate pumping but then take it back down for a good HIIT type workout. Be sure to check out our other Crush It Hardcore soundtracks which can all be heard here on Soundcloud.
Galantis's Runaway is the perfect track to get you inspired to warm up and start your work out. This catchy tune will stick in your head because it feels like sunshine.
London's Music maestro, TroyBoi, brings his signature sound on "Afterhours" with Diplo's sensibility and Nina Sky's entrancing vocals. "Afterhours'" versatile vibe captures the calm after the party storm and builds up to a drop that will have you back on the dance floor. This debut is the first of TroyBoi's additional releases coming on Mad Decent later this Fall!
Don't be fooled by the melodic intro to LVNDSCAPE x Cheat Codes track Fed Up. It's the perfect track for taking your heart rate up and down. 
San Holo's track We Rise is another gem. Even though the tempo is slow, it's banging and perfect for lifting weights.
Heavy stuff from Alvita as he takes the floor to his Darkest Hour, bringing sweet vocals towards a major drop, rocking hard with loud stabs and cool sound effects. This one picks you up, takes you sky high and drops you back on the floor on waves of rave energy. Blazing music!
Silmarwen Faelivren's OXYGENE has is the closest thing to Reggae Dub EDM I've heard. This track is dope. 
Skrillex's Bangarang featuring Sirah is exactly what we know love and expect from the Dubstep master. This track is as banging as it gets and a perfect track to crush it hard! 
Introducing his fans to Phase 2 of the Power House Takeover, Styline has selected his flawless rendition of Hook N Sling's 'Break Yourself', as the first track to be released.
Perfecting the concept of the original driving vocals by Far East Movement, Styline seamlessly works his unique signature elements into the body of the track, underlining its character by introducing a proper Breakbeat pattern!
Combining a hard hitting baseline, funk-ridden tops and shattering percussions adds to the cracking formula that keeps the crowd on their feet from the very first beat.
Renowned for his musical innovation and creativity, Styline tops things off by throwing in a show-stopping, growling mechanical breakdown, leaving listeners craving to know what the rest of Phase 2 will have to offer.
RUFUS Innerbloom (What So Not Remix) is according to his fans on Soundcloud, "Pure genius" and a "gorgeous" track. I couldn't agree more, as Rufus continues to deliver quality track after track. 
And just because we get to the last track, The End doesn't mean it's over. This high and low-intensity gem from Bobby Blakdout, The End Is Here is definitely a grand finale. Enjoy