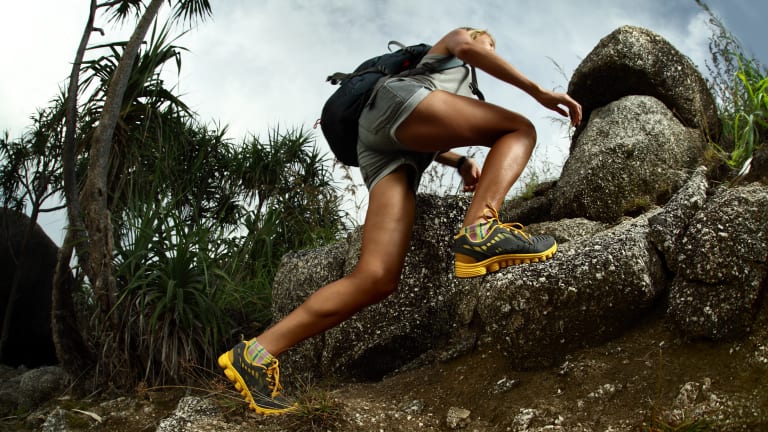 What Are You Doing This Summer? 5 Top Fitness Retreats To Temp You
Feel Like Hatchet Throwing Or Going For A Bull Ride?
Summer is around the corner and that means vacation for many people. Europe, camping, stay-cation? What about a holiday that incorporates health and wellness? The trend in travel now are destinations to not only pamper, but that focuses on fitness. Instead of working hard all week and getting up extra early to fit your gym time in, why not go somewhere to relax but also enables you to be health conscious. Perhaps try something new for the first time like surfing, hatchet throwing or bull riding? 
With summer right around the corner, planning your next vacation is probably at the forefront of your mind, even if you just got back from one. We all love to refresh ourselves and we all need to step back sometimes to put full focus on our health and wellness to recharge. So much so, that "Wellness Vacations" have become a $494 billion industry according to the Global Wellness Institute.
In the past 10 – 20 years health, wellness and fitness retreats have been popping up all over the world to give guests a vacation that gives no other option than to eat healthy, get fit, and relax right while you're there.
Here are the top 5 retreats to check out this summer:
1. Ketanga Fitness Retreats
Ketanga Fitness Retreats offers affordable packages throughout the year in exotic locations like Costa Rica and Mexico or in getaway locations here in the US like the Poconos Mountains and the Hamptons.
Costa Rica Shed & Shred: 5/26 – 5/30, 2016 (5 days, 4 nights)
Total Cost:
$1,495 per person
Includes:
Accommodations at Tamarindo beachfront resort.
3-4 daily HIIT, boot camp, running, and/or conditioning workouts
Buffet breakfast and two group meals included
Surfing lesson on Tamarindo Beach
Zip lining canopy tour
Check out more summer trip options here.
2. Travaasa Experiential Resorts
Offered in Maui or in Austin, Texas Travaasa Experiential Resorts offers guests the ability to build their own fitness schedule. At each location there are a variety of fitness activities with experts throughout the day. In Austin some of these activities include the typical yoga, hiking, and core classes and the not-so-typical things like:
Slacklining
Hatchet throwing
Bull Riding
Mountain Biking
Challenge Courses
For those looking to settle the mind, there are meditation classes, life coaching sessions, vision board sessions, and the works.
Cost is around $500 per night for an all inclusive or around $300 per night for a' la carte option.
For more info on the Austin and Maui programs, click here.
To read this article in full click here
If you like this top 5 list, check out our top 10 tools for the kitchen!