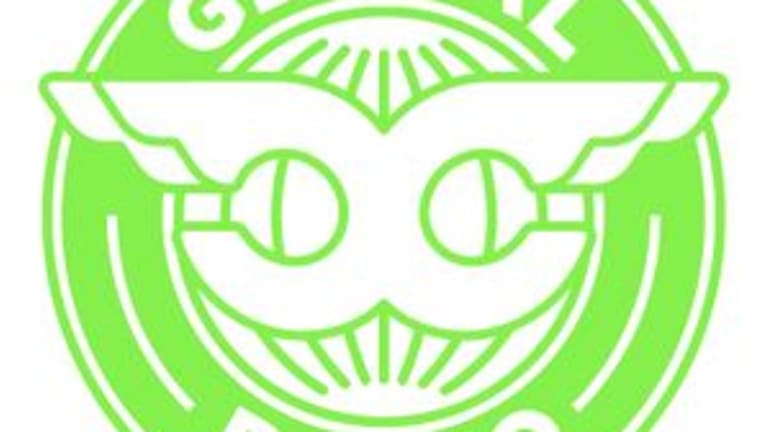 Thursday's Techlicious Techno High-Intensity Treadmill, Trail-run, Training, Take Me To Ibiza Mix
Fresh Techno From The Master; Carl Cox
Thursday is the ideal day for Techno. Techno music is perfect for your workout. This high-intensity mix from Carl Cox will have you transported to Ibiza. 
Techno music is American music which hails from Detroit. The initial blueprint for techno developed in the mid-1980's in Bellville Michigan, a suburb of Detroit, by Juan Atkins, Kevin Saunderson, and Derrick May. Known as the Bellville Three, with the addition of Eddie Fowlkes, Blake Baxter, and James Pennington. By the close of the 1980s, the pioneers had recorded and released material under various guises. 
Kraftwerk is often cited as an early influence for techno. Many of these early pioneers have cited this. In the late eighties and early nineties, something odd happened. Techno and house, which had failed to gain mainstream success in the United States, became a huge phenomenon in Europe—especially in Great Britain.
Carl Cox is one of the most charming DJs in the business. A musical ambassador and a veteran of acid house, a champion of techno, a dance music pioneer, label owner, King of Ibiza – you name it, Carl's been there and done it, never losing sight of his passions – playing music, breaking tunes and celebrating life.
It was at the age of 15 that Carl bought a set of turntables and began working as a mobile DJ. Disco was the first music that captivated him but by the early 80s Cox had moved on to playing the same music as other young London DJs – rare groove, New York hip-hop and electro. He was perfectly placed to hear Chicago house music in its earliest forms, and when the epic 'Acid Trax' by Phuture (a.k.a. DJ Pierre) came out in early '87. "It was then that I thought, 'This is it,' says Carl. "I would do my parties, and I'd play old rare groove and hip hop and soul and I would say 'Right you've got to hear this Phuture track' and people would just stop and listen."
As a founder of the sound, Carl rode the exploding British rave scene. He played the opening night of Danny Rampling's legendary Shoom, co-promoted The Project with Paul Oakenfold, held a residency at the Zap Club in Brighton and at the Sunrise rave in 1988, hooked up a third turntable for his dawn-breaking set, got 15,000 people back on their feet, and established a personal rep for three-deck wizardry.
2013 saw the re-launch of Carl's seminal Pure Intec series, 9 years after the hugely successful original 'Pure Intec.' The release also coincided with the launch of a new series of Intec club nights where Carl and label head, Jon Rundell, played to a sold out XOYO in East London, dates have since followed in Ibiza, Madrid, Switzerland, Amsterdam for ADE, and London's fabric, where they'll be returning Easter 2015

Carl's legendary Ibiza residency also continues to break boundaries. Celebrating an astounding 14 consecutive years at Space in 2015, Carl and Safehouse Management have built their weekly residency into one of the Island's most popular nights, acclaimed for its adventurous and forward-thinking line-ups, musical direction and state of the art production. This, along with Carl's highly involved and passionate role as promoter, programmer and host, is why each year has seen a growth and progression from the last, both in terms of quality and size. "The night's popularity and demand has increased year by year, so it's enabled us to bring even more talent to the island. We have a successful night because we just batten down the hatches and stick to what we do best, which is give value for money," explains Carl. "People come back to us, as they're big believers in our brand."
Summer 2014 was also a record season for Carl in Ibiza – on top of his residency, he also played the Space closing Fiesta, along with dates at Amnesia, Sands and DC10.
Beyond Ibiza Carl continues to deliver his Carl Cox & Friends stage at Ultra, for what has long been one of the festival's highlights. "2015 will be our 11 year at Ultra, and I'm certain it will go on and on," says Carl. "We have a very special thing there. They give us free reign in everything. The look, staging, sound, what DJs we book, all of it is down to us, and that's a great thing, and why we keep going back."
All this and still Carl's 'Global' radio show continues to break records, now reaching over 17-million weekly listeners worldwide and is syndicated across over 60 terrestrial FM, satellite and DAB stations throughout 35 countries, making him one of the most important broadcasters on the planet, and the most followed DJ on Mixcloud.  
For more on Carl Cox click here
Hour 1 : Best of Season 2, 2002 at Space Ibiza 
Hour 2 : Live from Tobacco Dock, London