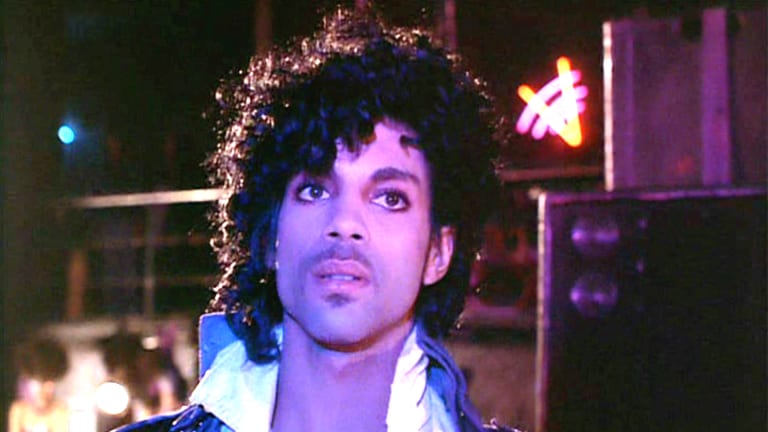 Throwback Thursday Ten Tracks-Prince Tribute
Rest In Peace Sweet Prince; Your Music And Legend Live On
Shockingly, another musical legend has left the building. This morning, at my hairdressers, one Prince song after another played. We noted it as odd and even said," What is it, Prince Tribute day?  Then the text came,
" Prince died".
I couldn't believe it. My heart sank. It didn't seem possible? His music had soundtracked a portion of my life that left me feeling like I was losing someone I actually knew and loved. I had danced next to him more than a few times growing up in the LA underground scene. Yes, he was quite short. But he owned it as if he knew he was the stuff of greatness. A true prodigy, who had nothing to prove to anyone. 
I had a close friend that was one of his best friends. When they spoke on the phone, you knew she was speaking to Him. She always only had good things to say about him. I did not pry. I know that was why I was her friend and why she was his. Secrets were guarded and safe. If there even were any? I didn't ask. Well, now they are reunited. 
With melancholic nostalgia and sadness, I must accept there will be no more secret shows. That he will never be at a club, dancing next to me again.
It seemed that he wasn't going to be going anywhere for awhile. He was only 57 and he wasn't showing any signs of slowing down or retiring. He was a musical genius, and now a legend, who defied genre as a singer-songwriter, multi-instrumentalist, and producer. If EDM had roots, then Prince should be credited with bringing Electronic Dance Music to the dance floor. His guitar playing was up there with Jimi Hendrix or any of the other greats, but his inventiveness for combining electronic with organic gave his unique flavor. If a Prince song came on, you knew it was Prince. There was no one else like him. Not even close. 
Below are ten low, medium and high-intensity tracks that I could find to share from the internet. Some are covers, some are remixes and a couple is, our dear sweet Prince. It is with a heavy heart I bid Prince farewell, "fly with the Angels". 
I am sure he has them dancing already.