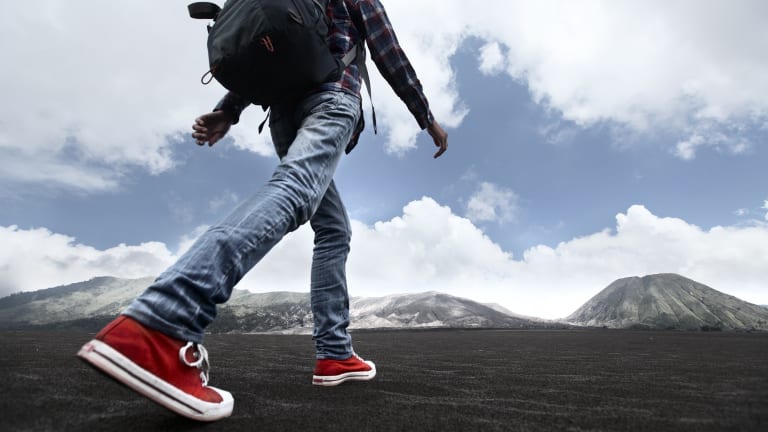 TBT Treadmill, Track, Trails, Sountrack
Sasha & Digweed Mid-Intensity Perfect For A Run Soundtrack
Throwback Thursdays is a great day to revisit the "oldie but goodie" soundtracks that take us back to some great music. In the 90's Sasha & Digweed commanded audiences of tens of thousands. Their music was innovative and good DJ's take you on a journey. Whether you're running, jogging or walking, this mid-intensity mix is a great one to have in your library to take with you!  
Sasha (born Alexander Paul Coe, is a Welsh DJ and record producer. Sasha began his career playing acid house dance music in the late 1980s. He partnered with fellow DJ John Digweed in 1993, touring internationally and producing a series of mixes (compilations of other artists work played in a continuous fashion). After honing his deck technique, Sasha's first big break came when he was offered a residency at Stokes legendary club Shelly¹s. When all the other DJ's were playing US House, Sasha's style was much more uplifting, and he encapsulated clubbers with his mixture of piano led Italian House while playing acappella tracks over the top kept dancefloors full and elevated Sasha to hero status. Shelly¹s then became the launch pad for his residency at Renaissance, where Sasha created his niche and helped forge a new style in UK house music. At Renaissance two major things happened. Sasha mixed the first ever UK DJ mix album and he met John Digweed, which cemented the partnership known as Northern Exposure. Sasha and John have played together on five continents, and have mixed three Northern Exposure albums which sold to more than one million people worldwide. Sasha has produced multiple UK-charting singles and has remixed tracks for artists such as Madonna, The Chemical Brothers, and Hot Chip. His remix of Felix da Housecat's "Watching Cars Go By" earned him a 2004 Grammy nomination. Sasha's remixing and production often combine electronic music genres, making it difficult for critics to pinpoint his musical style, including on his debut album of original work, Airdrawndagger. After achieving success as a producer and DJ, Sasha worked with younger producers and DJs such as BT and James Zabiela, influencing their musical styles and techniques. His use of live audio engineering equipment helped popularize technological innovations among DJs who formerly relied on records and turntables. Despite the changing trends in electronic dance music, Sasha continues to perform in large dance venues. In 2007, he formed a record label with Renaissance Records called emFire, an exclusive outlet for his music. He has been voted among the top ten DJs in the world by readers of DJMag every year since 1997, placing first in 2000. At the annual Winter Music Conference, Sasha won the Best Techno/Trance 12 award (1999) for the Xpander EP, and Best CD Compilation awards for Global Underground: Ibiza (1999, 2000) and Involver (2004). He was also nominated in the categories Best European DJ (2004) and "Best Remixer." At the 1999 Ericsson Muzik Awards, he received an award for "Outstanding Contributions to Dance Music." In 2008, he was selected as the best DJ in the progressive house category in the DJ Awards.
http://www.djsasha.com/
https://www.facebook.com/sasha
https://twitter.com/sashaofficial
https://instagram.com/djsashaofficial/
https://www.youtube.com/user/theRealDjSasha
https://soundcloud.com/sashaofficial
John Digweed is a British DJ and record producer who began DJing at around age 13. He realized the only way to break through was to start his own nightclub and book the big names like Carl Cox for him to play with. His break finally came when Sasha played at Digweed's Bedrock nightclub. Sasha, impressed by what he heard, offered Digweed the residency with him at the now seminal club Renaissance, at that time in Mansfield. A lasting partnership was born and saw the release of the first ever club mix compilation "Renaissance a mix compilation pt One - Sasha and Digweed," regarded by many as still the best. John Digweed, along with Sasha, is known for promoting a progressive trance/house sound that became popular in Europe and North America in the 1990s. However, as trance became brighter (described by some as 'cheesier' or 'fluffier'), the progressive sound provided a counterpoint by becoming darker, more minimal and tribal going into the 2000s. Along with Nick Muir, Digweed produces under the alias Bedrock and started the Bedrock Records label. Between 2000 and 2005, John Digweed promoted his "Bedrock" sound with monthly club nights for members and newcomers to the electronic music scene. He played Thursday nights at Heaven in London and Friday nights at a smaller club—The Beach in Brighton. These nights featured numerous guest DJs including Danny Howells, Phil Thompson, Hernan Cattaneo, and Chris Fortier. As Digweed's international schedule increased, these events drew to a close, although occasional reunions are still held at Heaven. Digweed celebrated 10 years of his Bedrock club night at Matter, London in October 2008 with a near on 10-hour set. Digweed appeared in the 2000 film Groove, and in 2008, Digweed's music was featured in the film movie adaptation of Irvine Welsh's best-selling novel Ecstasy: Three Tales of Chemical Romance. His Transitions radio show is broadcast across 45 countries to more than 14 million people, making it one of the world's most successful dance music shows.
http://johndigweed.com/
https://www.facebook.com/djjohndigweed
https://twitter.com/djjohndigweed
https://instagram.com/djjohndigweed/
https://www.youtube.com/user/bedrocktransitions
https://soundcloud.com/john-digweed