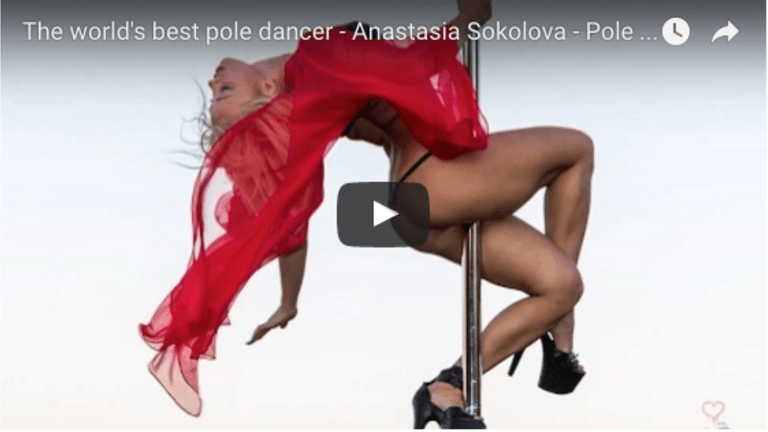 TBT Naked Music For Your Pole Dancing Workout
Mid-Intensity Deep House Mix From Miguel Migs
The perfect throwback Thursday goes way back to 2002, with Naked Music artist Miguel Migs. Nothing was sexier than the Naked Music series featuring many pioneers of the house music movement. Besides Miguel Migs, they released Blue Six, Lisa Shaw, Aya, Gaelle, amongst many other artists.
Apart from the music, my favorite thing about the Naked Music label was their artwork. As you can see from this low to mid-intensity mix, their graphics were a huge part of their appeal. A smart branding for the company, the whole series of releases has impeccable quality from the art to the music.
Miguel Migs grew up in Northern California on his parent's diverse collection of classic rock, blues, funk, soul and reggae records – which helped set the tone for his musical inspirations. He infuses these creative influences into his sound, which combines this broad range of styles, blending them together into his unique artistry.
Migs emerged from the 90's deep house underground scene to become the kind of artist who transcends the stylistic limitations of a genre so very few can. His musical journey began after picking up a guitar in his early teenage years, and his first outlet was writing songs and playing in Dub/Reggae bands. Although Migs always loved and listened to all different styles of music, in the early 90's he connected to the soulful sounds of Deep House. By the mid-'90s, he began experimenting with producing electronic dance music. And by the time the new millennium dawned, a string of releases and remixes on numerous leading indie dance labels earned him an enviable reputation among discerning dance music fans worldwide. As Petalpusher, he'd also become a stalwart of the hugely influential Naked Music stable with his original productions, remixes, and compilations.
To read more on Miguel Migs click here
Naked Music began life as a production company back in 1992, when founders Dave Boonshoft and Jay Denes scored immediate underground success with releases on indies such as OM, Francois Kevorkian's Wave imprint, and UK's XL Records. The "Naked Sound" was born at the intersection of dance, soul and electronic music.
A string of high profile remixes followed with artists as diverse as Sade, Kelis, Maxwell, and Britney Spears (to name a few) getting the "Naked Treatment."
To read more about Naked Music Click here
As a double treat for this last Thursday of April, Anastasia Sokolova is one of the top pole dancers's in the world. Pole Dancing as an art form has recently gained popularity as a form of fitness and mainstream entertainment, practiced by many enthusiasts in gyms and dedicated dance studios. A wide range of amateur and professional competitions are held in many countries around the world.
Go ahead and turn the sound off on this video, play the Miguel Migs mix, it works perfectly!