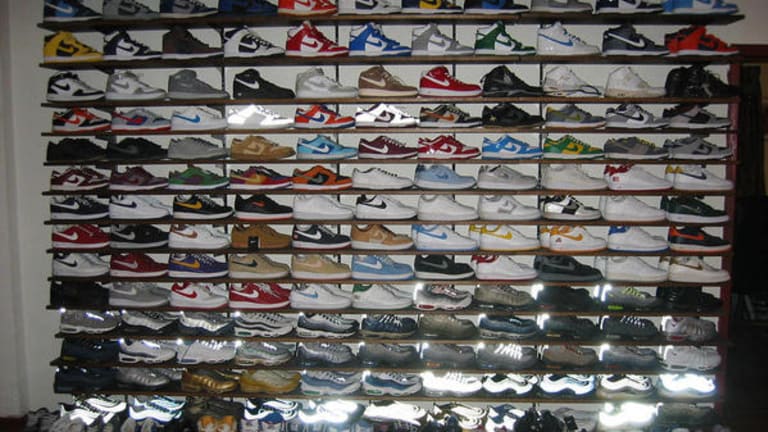 #TBT Homage To The Legendary DJ AM; A Funky Fun Mashup Mix to Work Out to
Mid-Intensity Mix For Working Out
This vintage gold is a pivotal mix from a DJ, that tragically left us way too soon. DJ AM (born Adam Michael Goldstein; March 30, 1973 – August 28, 2009) was an American DJ, remixer, and musician. Goldstein was a member of the rock band Crazy Town from 1999 until 2001, and a successful solo DJ, performing for three years at Caesars Palace. He opened his own club called LAX and DJed many private events. He was in demand for such celebrities as Jennifer Lopez, Tom Cruise, Jessica Simpson and Leonardo DiCaprio. He was likewise noted for being engaged to Nicole Ritchie. Though he ran with the A-listers, it was his talent that brought him there and he wasn't a fan of that association coming first.
Ironically, his show on MTV was called Gone Too Far. It was about him helping drug addicts though he was a recovering addict himself. Even those closest to him were in shock when he succumbed to those demons and left behind legions of fans and friends who miss him dearly. I am really glad I got a chance to meet him. He was such a nice down to earth guy. You get a substantial sense of that from his show and the documentary, As I AM. He even purchased some of my vinyl before I moved to Ibiza. 
Though this mix isn't exactly EDM, he has been attributed to playing a huge part in the popularity of EDM. This makes him a perfect fit here. We keep loved ones alive by remembrance. It's with deep respect that I share this mix. It needs to be heard because it's an important part of music history. 
I found this really fun mid-intensity mashup mix his good friend DJ Kevin Scott posted. What's so interesting is that, though his post is from 2012 and AM died in 2009,  this mix still holds up. 
REMEMBERING DJ AM'S POWER 106 MIX (DEC. 2005)12.17.2012
Now here's a little story I got to tell… before I put out the DJ AM UNRELEASED MIX #3 in early 2013 (all unreleased AM mixes can be found here), I'd like to tell the full story behind one of his most classic & influential mixes: The Power 106 – 12 Day of Mixmas recording from December 29th, 2005. It's been 7 years now since it went down and, in retrospect, this singular mix hitting the internet had a massive effect on countless DJ's and helped move DJ'ing forward into the open format / mashup era that thrived from 2006-2009.
To read the rest of DJ Kevin Scott's story click here.