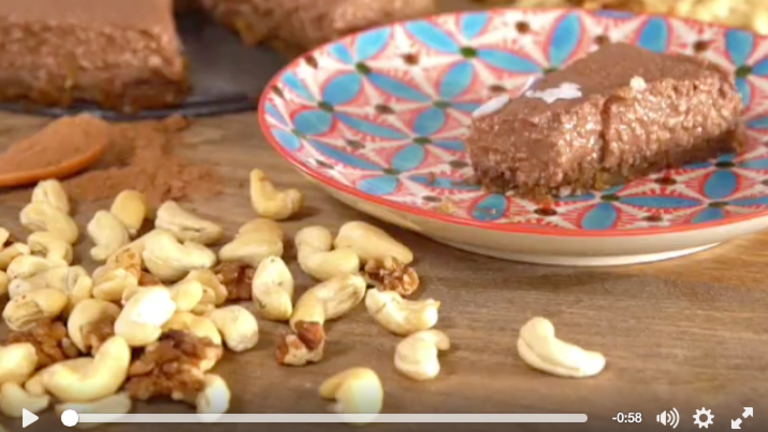 Sunday Sweet Tooth
Delicious Healthy Treats
Dr. Josh Axe is the creator of a wonderful website called "Food Is Medicine". Dr. Josh Axe, DNM, DC, CNS is a certified doctor of natural medicine, doctor of chiropractic and clinical nutritionist with a passion for helping people get healthy by using food as medicine. In 2008, he started Exodus Health Center, which grew to become one of the largest functional medicine clinics in the world.
Dr. Axe has created one of the top 10 most visited natural health websites in the world at www.DrAxe.com which has over 6,000,000 monthly visitors, where the main topics include nutrition, natural medicine, fitness, healthy recipes, home remedies and trending health news.
To read more about Dr. Axe click here. 
Dr. Axe believes, food is medicine. He has created many recipes, recreating old favorites laden with sugar, dairy, and other ingredients, which essentially aren't considered healthy. I found this recipe on his site and will definitely be giving it a try. 
Cheesecake is delicious, creamy and full of dairy. So you might be surprised to learn that not only can you make a vegan cheesecake, but it can taste fantastic. That's the case with my Vegan Coconut Cocoa Cheesecake.
This is the type of dessert you'll want to serve company, especially those who've sworn off anything healthy and turn their noses up at any word that begins with "veg." One bite of this will turn anyone into a real food convert.
The crust is filled with healthy fats thanks to the walnuts while the filling is a creamy, mouthwatering mix of coconut milk, cocoa powder and maple syrup, with no refined sugars in sight. You'll want to plan ahead for this one: you'll need to soak cashews and allow the cake to set in the freezer for two hours. But trust me, it's worth it! Get ready to cut yourself a slice (or two) of this vegan coconut cocoa cheesecake.
To read more click Vegan Coconut Cocoa Cheesecake
Total Time: 3 hours 5 minutes Serves: 8–10
INGREDIENTS:
CRUST
3 cups walnuts
2 cups Medjool dates, pitted
1 teaspoon vanilla
dash of sea salt (about 1/6 teaspoon)
FILLING
1–1/2 cups raw cashews, soaked and rinsed well*
1/3 cup maple syrup
1/2 teaspoon vanilla
one 14-ounce can full-fat coconut milk
1/4 cup lemon juice
1/3 cup dutch-processed cocoa powder
1/3 cup coconut oil, melted
1/2 teaspoon sea salt
1–1/2 cup coconut flakes
DIRECTIONS:
In a food processor, blend together the walnuts, dates, vanilla and sea salt until dough is formed.
Spread the dough evenly in the bottom of an ungreased 9-inch springform pan.
Place the pan in the freezer for 30 minutes.
Place all of the filling ingredients into a blender and blend on low speed until well blended.
Remove the crust from the freezer.
Pour the filling mixture on top of the crust, cover the pan and replace the cake in the freezer.
Freeze for at least 2 hours.
Defrost the cake in the refrigerator for 20 minutes before serving.
Sprinkle coconut flakes on the top before serving.
*Quick soaked cashews: To cut down on soaking time, add cashews to a pot and cover with water by 1/2 inch. Bring to a boil and boil for 2 minutes. Remove from the heat and allow the cashews to soak for 1 hour. Drain the cashews, rinse with cold water, and use.