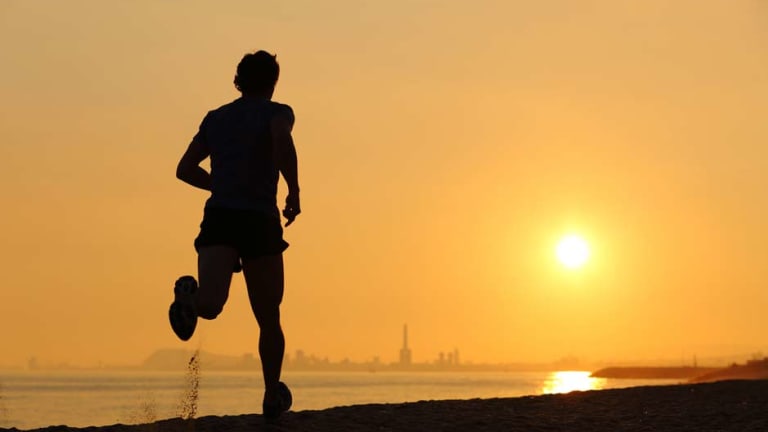 Sunday Run-day Mix From Ibiza
Get These On Your Headphones To Get Transported to Ibiza
Hofer66 is one of those subdued DJs that has a seductive quality when it comes to DJing. He's been a staple on the White Island, Ibiza for many years and an integral part of the music scene there. If you've ever had the pleasure to dance to one of his sets, you'd know it wasn't about just the moment. But the journey of the whole evening and being transported. This mid-intensity mix is the perfect soundtrack for a run, walk or job. Be prepared to be flown to Ibiza... 
As the name says this is a tricky one, for twisted minds and booty shakers alike. From dreamy to schizo, from sensual to overdrive - something for mind, body and soul. The artwork is inspired by the painter A. Chambers and refers to the track 'Insanity' from Ran Salman. As usual set the volume to (mad) max and take out them dancing shoes, you might need 'em. If you like what you hear why not join me Mondays live at my show 'IGR makes Sense' from 10 pm to midnight on ibizaglobalradio.com. Most of the sessions here are recorded during this show. Hugs from the white isle, Hofer66.
Hofer66 began DJing in the early 90s after living the true beginning of house music in Ibiza in 1989 with the live performance of Adamski in Amnesia.
in 2001 he created dub magazine Ibiza which in 2012 became dub ibiza network, giving back the people what they give to him - his spirit and love for electronic music.
From march 2011 until february 2012 he was programming director of Ibiza Sonica.
In 2013 he started to do parties again in Grial Ibiza, thursdays under the name 'Local Heroes'. In summer 2014 Local Heroes hosted 6 special parties in Space tuesdays together with Carl Cox' 'Music is Revolution'. 2015 saw him taking 'Local Heroes' back to the Underground with a weekly residence in Sansara.
Every Monday he celebrates his show 'IGR makes SENSE' for 2 hours live on ibizaglobalradio.com from 10 pm to midnight CET showcasing the newest promos.
Bookings:
worldwide: trax@dubibiza.com
UK: paul@puredjs.com
facebook.com/hofer66
facebook.com/andreas.simon66