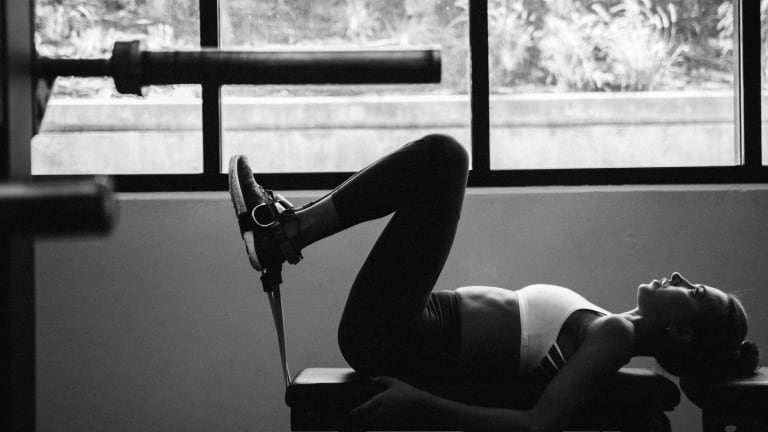 New Fitness Band By A Superbowl Winning Quarterback And A Team Of Fitness Experts
No Time to Exercise? SomaSole Saves the Day!
At FitEdm, some of the most fun we have is researching what's out there in the world that's going to make working out better. Working out of course is subjective to each participant. But in the hectic hustle bustle of today's busy lives, it's so easy to put working out off to another day. Until eventually, you just aren't working out. And that just isn't good. Working out is so beneficial and important for us to be the best we can be in mind and body. When we exercise, we give ourselves the opportunity to be our healthiest. As the saying goes, health is wealth. SomaSole has a great product and attitude to share. Its mission is "Bringing Finesse to Convenient Fitness".
The SomaSole Mission
SomaSole want to help make exercise a cornerstone of your life. Fitness has been proven to provide you with a healthier heart, a healthier mind, and a higher level of energy. No longer will you have to sacrifice one aspect of your life for another. At SomaSole they believe you can have it all and aim to provide you with the perfect tool in order for you to do so.
No Time to Exercise? SomaSole Saves the Day!
By Michael George Hofrath MA. Ph.D. Candidate, 2016
A busy lifestyle is the norm for most of us. Our lives are filled with endless responsibilities such as parenting, career obligations, social functions and personal interests. Playing all these adult roles makes it difficult, if not seemingly impossible, to find the time to exercise. It can feel like we are constantly in a perpetual race against time. So when it comes to our "Top Five" priority list, consistent exercise and healthy nutrition practices tend to get bumped when push comes to shove.
We often shortchange our health by skipping, or shortening our workout sessions, and grabbing food on the run out of convenience rather than the inherent nutritional value. We sacrifice the healthier choice despite our knowing how good we feel after a good workout and when we eat healthy meals. In doing so we reduce our productivity, mental clarity and increase our stress levels. From purely a medical perspective we know that stress and lifestyle behaviors are the primary reason for 80% to 90% of doctor visits, while also play a significant role in almost the same percentages of chronic disease related deaths. When it comes to taking care of our fitness condition, and our capacity to look and feel fit, time is a primary concern. So what is the answer?
To read the rest of this article click here