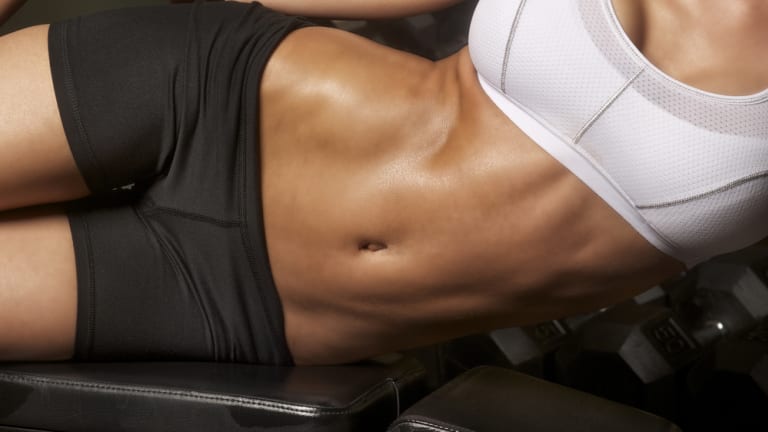 My Circuit Training Crush It Hard Core Playlist #3
Hardcore Beats To Help You Work Out Harder
If you're looking for a full body workout in a short amount of time, circuit training is a great choice. The benefits are an intense cardio workout while building and toning muscle. The exercise options are endless, so you'll never get bored. As with any new exercise regimen, you must always check with your doctor. Circuit training is intense, hence, it's incredibly effective. Circuit training targets the core, arms, legs, glutes and back. The perks of Circuit Training are numerous.
Circuit Training kicks up your metabolism from the benefits of high-intensity interval training and heavy weight lifting. You'll effectively torch more calories in 20 minutes than you would on the bike reading a magazine for an hour. And you will continue burning calories up to 48 hours after your workout ends. 
This is My Circuit Training Crush It Hardcore Vol. 3, featuring the biggest tracks to kick your ass into high gear. 
Monsta "Holding On" (Skrillex, Nero Remix) is an old favorite.
Dutch powerhouse GLOWINTHEDARK is back on Dim Mak with the first delivery off their forthcoming 'Stars & Moon' EP. Helmed by the frantic synth work and blistering builds that are tantamount to the hard trap style, "Fire Alarm" also plays up spunky vocals from Alicia Madison, making it a vibrant club-ready anthem. 
"Red Lips" by GTA, Skrillex and Dillon Francis and "No Class" by Yellowclaw & Mightyfools (Moski Remix) are available for free downloads on Soundcloud.com.
The Showland label heads are back in the hot seat with their latest offering – "Give It". One of the finest progressive house cuts, the Russian trio combine cool melodies and an electro crunch that's fit for the mainstage. Give it up for Swanky Tunes! Axwell presents his latest solo single, "Barricade" which I am really digging.
WARNING, all of these tracks are intense, hard hitting, punch and push you to the max! As I always say, there's nothing like a great soundtrack to take your mind off the fact that you're working out really hard.