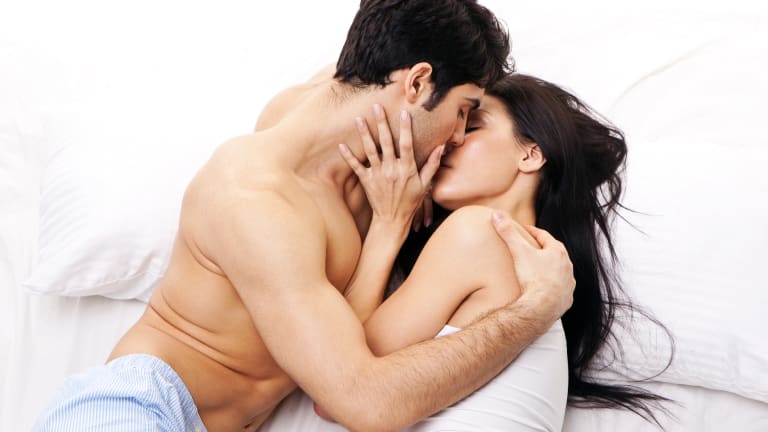 Monday Morning Make Out, Make Love, Or Make A Move Playlist
Whether Your Cardio Is At The Gym Or In The Bedroom
Monday Morning's mid-intensity playlist is an eclectic mix of tracks to really spice things up. It's a great playlist for the bedroom, gym or to put on your headphones. The sequencing on this series is less intense in the beginning to build up the mood. Then it steadily it builds to a climax and a bonus cool down track. All innuendoes aside, it is great to sometimes skip the gym and put a work out on that you've wanted to try. But how many times do these videos have the worst music? So, turn down the volume and pump up these tracks to soundtrack your cardio. This morning's roster features Croatia Squad, Michael Woods, Armada Music, Alex Madden, Blaze, Royksopp, RUFUS, Pang, Kotelett & Zadak featuring Gabriela Lindova, Oliver Helden & Shaun Frank Featuring Delaney Jane, Odesza featuring Shy Girls (Autograf Remix), Me & My ToothBrush (Croatia Squad Remix), Alex Madden and Giraffage & Viceroy's featuring Patrick Baker ( taiki nulight remix) epic psychedelic video that will absolutely blow your mind, grand finale. 
Did you know kissing can burn up to 3 calories a minute or 68 calories an hour? Heavy breathing make out sessions around 238 calories per half hour. Making love, 144 calories approximately every half hour. It depends how passive or aggressive you want to be of course. And experts estimate that women who orgasm during sex burn more calories during lovemaking than those who don't. Which then can boost these numbers even more. 
Kissing is really good for your health too. 
1. Kissing helps reduce blood pressure
2. Kissing zaps cramps and headaches
3. Kissing fights cavities
4. Kissing amps up your happy hormones
Whatever your choice of workout is, no matter what, it is always good for your health. It's most important to remember if you don't use it, you lose it.