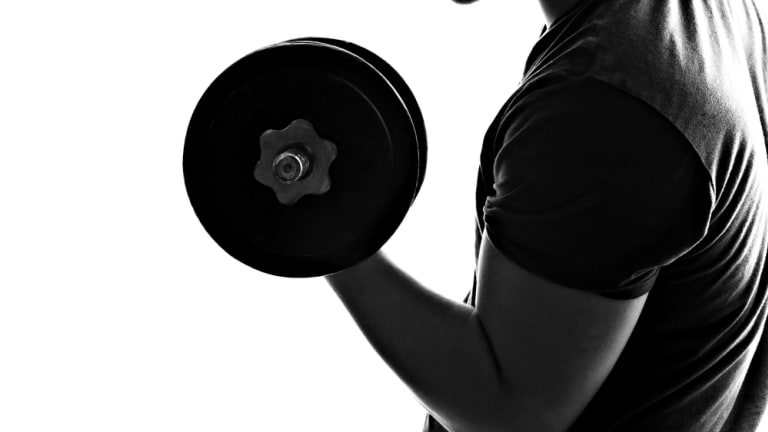 Get Jacked Or As We Like To Call It, Get Afrojack-ed
High-Intensity Mix To Make Your Workout Feel Like A Party
Afrojack is a household name not only in EDM but pop and hip-hop too. He was one of this year's headliners at the Miami Ultrafest and reigns supreme as one of the most successful DJ/Producers in the world.
We've featured Afrojack before and will continue to share his high energy high-intensity mixes. They are perfect for any workout whether you're pumping weights, doing your favorite cardio or circuit training. This is his latest mix from his weekly show for Mixcloud.com which is his recording from one of his live shows in Miami. It gives you a real feeling of being at a party so your workout won't feel so much like work, but fun! 
From Wikipedia-
Nick Van de Wall was born and raised in the Netherlands. He developed an interest in music at an early age and learned to play the piano at the age of five. From a single-parent household, his mother Debbie owned a local gym. After leaving school, Van de Wall studied graphic design for a year before embarking on a career as a DJ/Producer. 
At 14, Van started DJing at local pubs and clubs and earning additional income with designing websites for fellow musicians. In 2007. he released "In Your Face", the first recording under the Afrojack name. He received international success with the song "Take Over Control" featuring Eva Simons, which charted in 10 different countries. 
His 2010 entry into the poll at number 19 was the highest new entry of that year's list. Afrojack was listed as number 7 on the DJ Mag Top 100 DJ's of 2011. He ranked number 9 on DJ Mag's Top 100 DJ's of 2012. In 2013, he ranked at number 9 again. 
In July 2010, Afrojack created an Essential Mix for BBC Radio 1. He released the Lost & Found EP in December 22, 2010. In 2011, he was featured on Pitbull's number 1 hit single "Give Me Everything" along with Ne-Yo and Nayer. He also contributed to the single "Run The World (Girls)" by Beyonce. In January 2012, Afrojack received the European Border Breakers Award. Afrojack's newest single "The Spark" featuring Spree Wilson has hit number 3 in Australia and New Zealand, and top 10 in over 7 more countries. In 2013, Afrojack was the 7th highest-earning DJ in the world, according to Forbes Magazine. 
In 2011, Afrojack co-produced music with many artists including David Guetta, Mike Brown, and Madonna. In 2012, he was a headliner at a number of electronic dance music festivals, including Tomorrowland (Belgium), Ultra Music Festival (Miami, Florida), Coachella (Los Angeles), Electric Daisy Carnival (New York City, Las Vegas).
His debut album, Forget the World, was released May 19, 2014, to mixed reviews.
On March 17, 2015, Afrojack was featured in David Guetta's single "Hey Mama" in which he co-produced with Guetta. The song featured him along with Trinidadian-born American singer and rapper Nicki Minaj, and Albanian-American singer Bebe Rexha.
To read more just click here