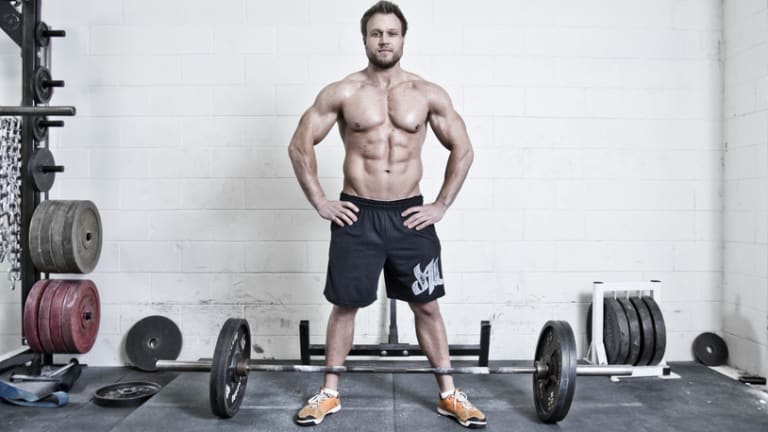 Friday Feature's Furious Pete's "Stay Hungry"
One Man's Inspiring Journey From Anorexia To Fit Guru
Most people who make fitness their career, have had to overcome some obstacle to becoming a fitness expert. Whether it's health or an esteem issue perhaps with body image, finding fitness is usually attributed to helping them. Peter Czerwinski was born November 30, 1985, in Toronto is no different. Both his parents had health issues. As a teenager, he battled against anorexia and was hospitalized at Toronto's The Hospital for Sick Children. Bodybuilding was a major factor in his recovery.
Furious Pete has a slower digestion rate than the average person's. His daily diet comprises nine balanced meals and he exercises daily. Pete realized his talent in eating when he managed to beat an eating record. Thereafter, he decided to take on more eating-related challenges and post them on YouTube. In 2015 he did the Taki challenge. Having participated in more than 90 eating competitions, Pete holds six Guinness World Records in competitive eating, including that for eating a whole raw onion in 43.53 seconds, devouring seventeen bananas in 2 minutes, finishing fifteen hamburgers in 10 minutes, guzzling a 750-millilitre bottle of olive oil in 60 seconds, and consuming 17 Jaffa Cakes in sixty seconds. He also participated in season one of Canada's Got Talent. For his performance, he consumed 5 hard boiled eggs, 3 pieces of Canadian bacon, 2 bananas, and a bag of milk in 51 seconds; however, he did not make it past the Toronto Auditions.
A direct-to-DVD documentary film, titled The Story of Furious Pete, chronicling Czerwinski's life has been produced by GI Productions. It screened at the Hot Docs Canadian International Documentary Festival. The Furious "Pete" – which consists of 20 pieces of bacon and 20 pieces of cheese, alongside a five-pound platter of fries – is named after him, after Czerwinski became the first person in 1,500 attempts to finish it.
If you watch Furious Pete on YouTube, you'll know that nothing gets him down for very long - not even his ongoing battle with cancer. "I've gone through a lot of dark moments in my life," he told What's Trending during an office recently, "but I've also gone through a lot of really funky and cool moments."
His book Stay Hungry, available on Amazon is all about his journey. After reclaiming his mind and body from anorexia in his teens, he has dedicated his life to health, fitness, and helping others to find their own strength.

Stay Hungry follows Furious Pete's personal and professional journey—recovering from his illness and rebuilding his body; discovering his talent thanks to a huge hangover; becoming a pro eater, then making it big on German television; lifting heavy and living healthy, all while eating the biggest, stickiest, chewiest, greasiest, and spiciest foods on the planet.
You can find out more or subscribe to Pete's Youtube channel, all you have to do is click here