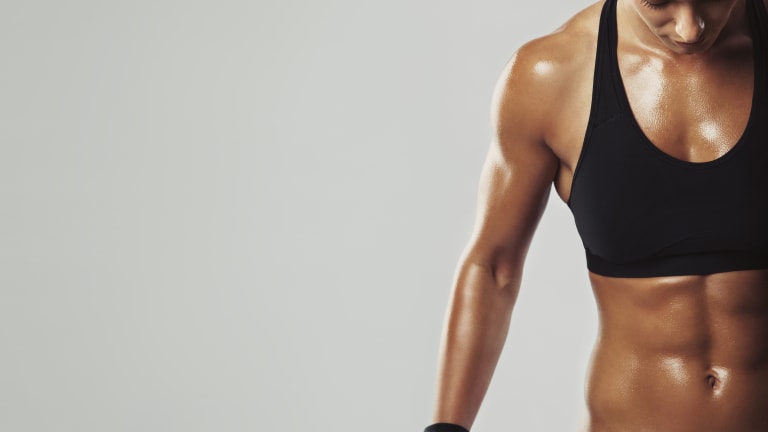 Fitness Friday Five; 5 Of The Fittest Females On Planet Earth
5 Incredible Role Models To Inspire You
This week's Fitness Friday Five of the Hottest Females on Planet Earth, kicks off with the infamous Nude Yoga Girl. She's one of the superstars of Instagram with her beautiful and tasteful self-portraits doing yoga in the nude. They do not violate the Instagram's strict no nudity policy, however, she's had several pictures pulled. See for yourself why this fit beauty is making quite a name for herself. 
Nude Yoga Girl
Nude Yoga Girl is also big on promoting body positivity - in fact, the tagline for her account is: 'You are beautiful exactly the way you are.' Just click here to see more!
Amanda Bisk 
In 2011 Amanda Bisk's life was flipped upside down. It had been six months since she had competed for Australia in the women's pole vault at the 2010 Commonwealth Games in New Delhi, India. She came home with the London Olympics set in her sights and had started the first block of training towards her dream. Ever since she was a little girl she knew she wanted to be an Olympic athlete, and here she was preparing for something she had wanted all my life.
Something wasn't right however.
She started to struggle to recover from her training sessions and generally felt drained during the day. As a naturally energetic and bubbly person, this didn't feel like her. Over the coming months her symptoms continued to get worse, even with more and more hours sleep. She started to wake up feeling like she had no sleep at all, she felt flu-ish all the time, her glands were swollen and she was getting light headed all the time.
She visited the doctor week after week, was directed to specialists for tests, took her iron and B vitamin supplements, had a lighter training load and more days off. All she wanted was to train and to be herself again. She had lost her spark but no one had the solution. Her tests were coming back clear but she was feeling worse. Not knowing what was wrong was breaking her.
After months of wondering, she was finally diagnosed with chronic fatigue.
To read more about Amanda Bisk click here
Anna Victoria
Anna Victoria has been featured in Shape Magazine, Harper's Bazaar and Cosmopolitan Spain. She created Fit Body Guide in 2015 and is a rising star in the fitness world. FBG has blossomed into a thriving community of women who encourage and motivate each other to press on in their journey toward a healthier and happier lifestyle.
Be sure to check out our other Fitness Friday Five's click here
Tanya Poppett
Tanya Poppett is a Fitness Instructor from Wollongong, Australia. She has a love and passion for fitness and health and wants to share it with the world.
Her blog will provide you with a bit of insight into how you can incorporate health and fitness into your busy lifestyle, with fitness tips, workout ideas, nutrition advice and healthy recipes.
To find out more about Tanya just click here
Bianca Cheah
As the founder and Managing Director of leading digital publication Sporteluxe.com, Bianca Cheah is a glowing image of wellness and one of Australia's most stylish spokespersons for health and fitness.
A successful business woman and Australian model, with a career spanning over 10 years, Bianca understands the importance of looking and feeling your best. With an educational background in media, interior design and IT, along with being a qualified yoga instructor, Bianca has spent the last decade becoming an authority on health, beauty, and stylish living.
Seeing a gap in the market for a stylish health and fitness site, Bianca launched a blog called Sporteluxe in December 2012. In less than a year, it had developed a cult following and had transformed into one of the country's most innovative and influential digital publications, leading the way in the luxury wellness space.
To read more about Bianca Cheah just click here