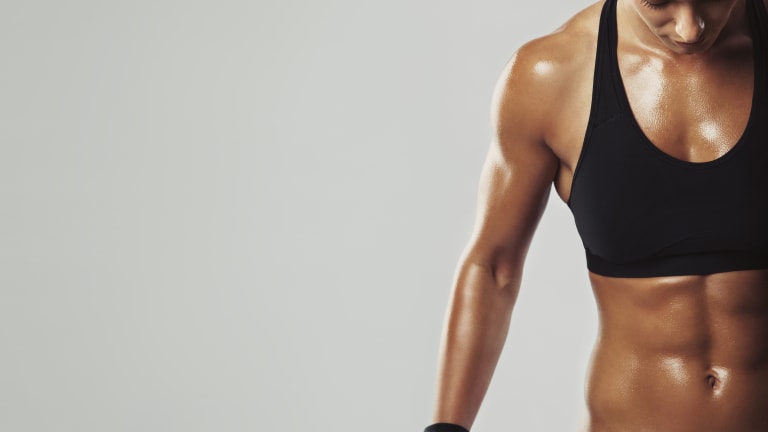 Fitness Friday Five; 5 Of The Fittest Females On Planet Earth
5 Incredible Role Models To Inspire You
First, there was royalty, movie stars, then rock stars and pop stars. Each has appealed to the masses. I don't mean to generalize, but recently our celebrities seem to be inundated with vapid superficial reality stars. Who really don't do much in the way of serving as any type of role model. Not for the young people and not really for anyone. It's a sad state of affairs when just because someone has a Reality TV show, they can become a household name for doing what? I know they post a lot of selfies on Instagram naked. Is this what the world is coming to? Is this how we want our young women to grow up? Putting body before brains? 
 Of course, the world of fitness is "body conscious". However, these 5 women are smart, entrepreneurial, business women, who have made it their business, to inspire people in the health world. And this is valuable.  
If you haven't heard of them, these are some of the "rock stars" of the workout world. Each week we hope to feature people who inspire you, to be the best "you" possible. 
About
My name is Kayla and I am 24 years old from Adelaide, Australia. My journey began in 2008 when I started a personal training course at the Australian Institute of Fitness. After graduation, I took a job at a "women's only" personal training centre in Adelaide, Australia. I soon realized, the methods I was instructed to use often fell short or did not provide the results the client was aspiring to achieve. From the new female clients, I was always hearing:I hate my inner thighs
I want toned arms
I just want a flat stomach and nice abs.

To read more click here 
Despite a modest frame of only 5 feet, 3 inches, and 118 pounds, Christmas Abbott boasts quite a body of work. A business owner, CrossFit competitor, Olympic Lifter, Head Trainer and most recently a NASCAR pit crew front tire changer, Christmas displays a balancing act that a few could execute with such charisma. 
To read more click here                             
Australia's top social media fitness guru, with more than  3 million followers is a former model who used to have terrible eating habits and rarely exercised. She turned her life around five years ago by leaving the industry to pursue a healthier, fitter and happier lifestyle. Now the Gold Coast personal trainer has more than 3 million followers across social media. She has about 70,000 girls worldwide following her clean eating and fitness programs.  
To read more click here
Resides in San Diego, CA where she is helping people reach their health, fitness, life and business goals. I am Licensed Sports Nutritionist and Certified Personal Trainer. I work full time as a Business Development and Marketing Consultant but makes time for her many passions which includes fitness modeling, nutrition consulting, and coaching others to achieve their goals while living life to their fullest potential.
I hold a Bachelor of Science degree in Health and Human Performance from the University of Maryland and is currently hosting a real world transformation and weight loss show that will air this fall. Not only does Natalie balance work and fitness, but she is the mother to a beautiful four-year-old daughter.
To read more click here
From humble beginnings to the Hollywood lifestyle.  My personal life story.
Part 1
My journey really started as I drove for three days, by myself at age 18 from Ohio to Los Angeles. In those three days I transformed from a child to an adult. With each passing mile, relief and joy overtook me. Finally, I was able to close the door on the people and places that would never accept me or see me for the person that I was. In Los Angeles, I could be whatever I wanted and find others that were not only like me but that would invest in me for being unique. I've traveled the world and I like many places but I still feel very happy when the plane wheels touch down at LAX.I went to fashion school. I went to art school. I sold aluminum siding. I worked as a telemarketer. No job was beneath me and I tried to be the best at whatever crappy place I would go. I was a good salesperson and started my first business at 21. It was very successful and my life changed. I had financial freedom and could travel or buy whatever I wanted. After I sold my business I worked for Warner Brothers and other entertainment companies. But I always got bored and felt that I wasn't living my passion. My purpose in life was not being fulfilled.
To read more click here
Luckily, in the world of health and fitness, there're many people who are working hard to inspire others. This is just the start and we'll be bringing many more. If you like what you're reading, please feel free to leave a comment. We'd love to hear from you.