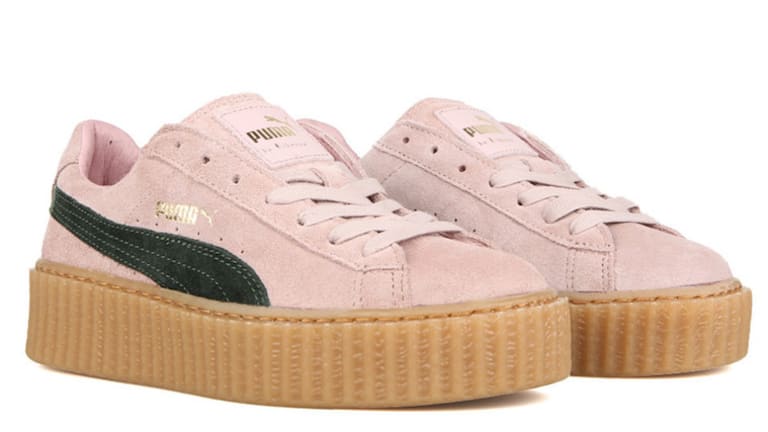 Fitness And Fashion Walk Hand In Hand
The 8 Most Coveted Pieces In Active Wear
If there is one thing I know to be true, it's that if girls are involved, fashion is front row center. If you're going to take the time to go to a gym, then you're certainly going to take the time to express yourself via clothes on that "gym body" right? Sadly LA does have a reputation for girls running around in their workout clothes. I don't hear any guys complaining. But, my New York friends lament over LA girls casualness. However, sometimes, great fashion springs from necessity. So as fitness grows steadily, it will only follow suit that, fitness fashion. will also. Comfort, pliability, and durability are of course a must. But today, we're seeing a trend and who says fitness clothes can't be fashionable? These 8 pieces prove our point. I found this great article from Katie Maguire called These Are The Birkin Bags Of Fitness Fashion-
A sneaker that sold out in mere hours, a collection of sweats that had thousands vying for a pair before they even launched, even a simple cropped sports bra with a waitlist of 700…There's no denying it: Activewear has officially joined the ranks of the most highly coveted fashion pieces.
Once the domain of Chanel heels and Birkin bags (anyone remember that episode of Sex and the City?), waitlists are now commonplace among athleisure's biggest and buzziest brands, with women pulling a Samantha Jones just so they can snap a selfie while wearing their K-Deer leggings.
What, exactly, makes these pieces as coveted as a seat in one of Stacey Griffith's SoulCycle classes? Some have the celebrity mark of approval, while others are just so incredibly comfortable that women will do whatever it takes to get them. Plus, most of these items are way more affordable than your average pair of Christian Louboutins; you won't have to plot a way to break into your 401k when you add your name to one of these waiting lists.
Below, we've gathered some of the most-coveted items in the athleisure world, from the sweatshirt that broke the Internet (thanks, Beyonce) to the dance cardio-approved jumpsuit that is harder to get than a pair of tickets to Hamilton. While some brands are re-organizing and strategizing to keep up with demand, others are just letting fans scour eBay in the hopes of snagging them up.
Lucky enough to have jumped the gun early on one of these pieces? Then all we want to know is: Can we maybe borrow it?
Scroll down to see the 8 most-coveted pieces in activewear.
Outdoor Voices Slashback Crop, $60
Stats: 700-person waitlist
Outdoor Voice confirmed its reputation as the go-to brand for sweaty cool-girls with the hysteria over the New York City brand's "Flashback" crop top. It launched in stores and online in January and sold out in less than a week. "We had over 700 people on the waitlist before our restock went back up on the site last week," director of PR Biz Lindsay says. And while the good news is that they just restocked the two-in-one sports bra/top, the bad news is that they've already sold out in many sizes and colors online.
To read the rest of this article and see all 8 pieces, click here