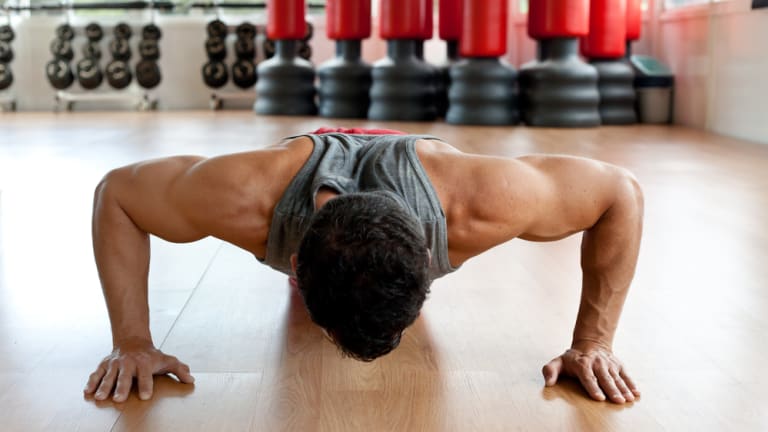 Crush It Hardcore Vol. 4-To Help You Workout Harder
A Great Soundtrack Makes A Good Workout Great
Yves Bash happened to like a post of ours on Twitter. We went to his MixCloud, gave his mix a listen and thought it would be a perfect addition to our Crush It Hardcore series. Crush It Hardcore is high-intensity high-energy mixes to add to your ammunition of soundtracks to really push you. These are hard beats, thundering bass and breaks to pump you up and shoot your adrenaline through the roof. Who needs coffee when you have a mix that's a quadruple shot of espresso. If you want to be considered for Crush It Hardcore, all you have to do is comment and like our socials. I'll be sure to check out your mixes and who knows? Maybe you'll  be in our Crush It Hardcore guest. Looking forward to hearing your mixes! 
Yves Bash is a young DJ from Belgium. He's only been behind the decks for a few years, working really hard and already playing in many countries. Yves has been crafting his mixes and successfully taking dance floors by storm. Imposing his style of electro-clash, electro-rock, electro-house, trashing-house. Always with kicking sound. Perfect mix to be a guest here on Crush It Hardcore. His influences include old waves like Electronic Body Music, New wave, Rock, Punk, etc...somehow he is capable to put all these flavors and feeling into the mix.
 In 2012, he starts a new electro-house project with live-sets and promo mixes on his SoundCloud.(Now exclusively on MixCloud)  He also made productions on Ventuno Records and Tailwhip Records. To help raise his DJ profile he also did free productions and remixes like Dada Life, Boys Noize, Dead Cat Bounce, Killaqueenz, Fischerspooner, etc... 
Right now Yves is in the studio working on new productions for release. During his career he has played at the best clubs and parties in Belgium. Culture Club, Café d'Anvers, Body to Body, Beats of Love, Kozzmozz, Dissonant Festival, Nandrin Festival, Casino Ostende, Legendz. He has also played abroad at big parties and clubs in many countries such as Canada, Russia, Germany, Belgium, France, Slovenia,Holland, Portugal, Colombia.
 BOOKING & INFOS: yves.bash@hotmail.be
https://www.mixcloud.com/Yves_Bash                                     YOUTUBE - www.youtube.com/yvesbash                                   WEBSITE - www.yves-bash.be                                                       TWITTER - www.twitter.com/Yves_Bash                                  MYSPACE - www.myspace.com/yvesbash