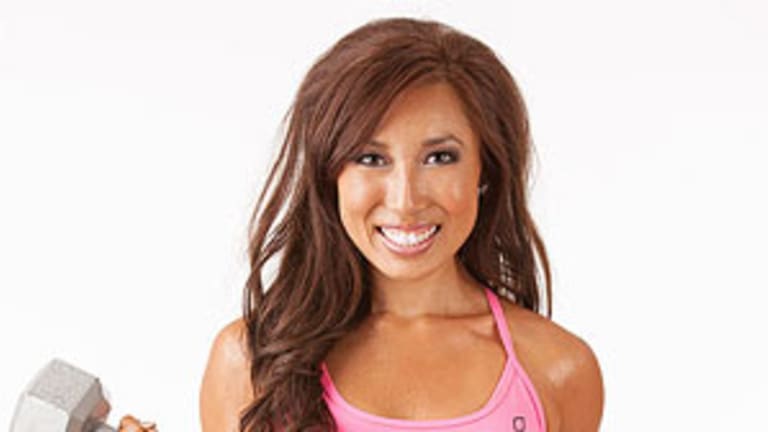 5 Best Exercises To Flatten Your Lower Belly
From Blogilates Fit Expert Cassey Ho
Discovering Cassey Ho is like finding your very own personal trainer who becomes your best friend. Her website blogilotes is filled with so much information on exercise, diet and video tutorials you really have no excuse, not to workout. Here's a great one on how to blast belly fat. 
Hello! My name is Cassey Ho and I am a certified fitness instructor, creator of POP Pilates, the designer of oGorgeous Bags, and a lover of all things healthy. I am so happy that I get to spend my time teaching people how to live to their best potential all over the world thanks to YouTube and this blog. Here's my story :)
I graduated with an honors degree in Biology from Whittier College in 2009 but decided not to pursue my parent's predestined path for me in medicine. While in school, I started teaching Pilates as a sophomore at a small studio down the street from our campus. Right then and there, instructing became one of the most satisfying parts of my life. (I am certified by NESTA and Balanced Body University for mat and reformer.) Since then I've worked at numerous gyms and currently am teaching POP Pilates at Equinox West LA. You should come by and take a class! Here's the sched
Senior year, I launched oGorgeous when I couldn't find a yoga bag that was stylish enough or big enough to fit my mat and gym things in. My first design was the Beverly Bowtie yoga bag, complete with tons of pockets, satin lining, gold chain straps, and a glam bow of course. Super girly, it attracted the attention of my students. Orders started to roll in and the next set of designs were drawn.
After working a bit in corporate America for a fashion retail company in buying, I realized that my passion for design and entrepreneurship could no longer be a "side thing". It was around this time too that one of my biggest dreams came true…the Pleated Pocket Sparkle yoga bag was featured in SHAPE Magazine and on the Wendy Williams Show!
I remember running to Target after getting a text from my sister saying that her friend thought she saw my bag in the magazine. I can see myself so clearly right now flipping madly through SHAPE. My heart pounding. My fingers shaking. Was it true? When I saw the picture, I melted onto the linoleum floor and cried. It was an amazing feeling.
So I quit my job.
You can read more here