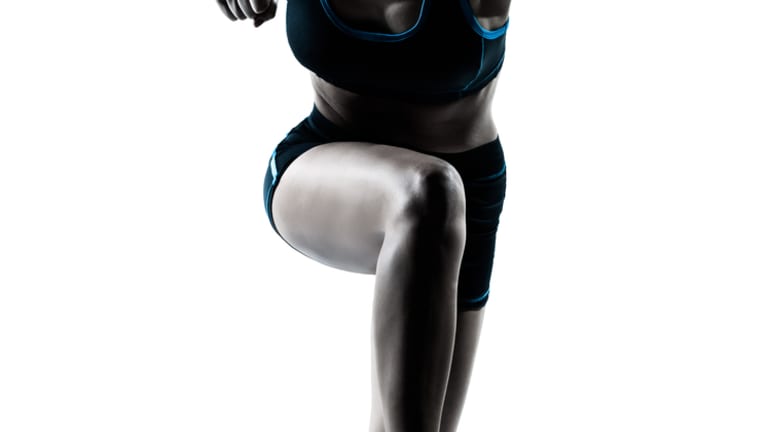 Wednesday Wake Up; Serious Sweat N'Cardio High-Intensity Banger
Featuring The One And Only: Avicii
Cleverly using dance music blogs as the platform to launch his career, Tim Bergling, aka Avicii, has since become one of the most prominent producers on the burgeoning Swedish house scene. Born in Stockholm in 1989, Bergling only started making music at the age of 18, writing and remixing tracks in his bedroom and then leaking them onto various blogs.
 Influenced by Daft Punk and Steve Angello, his melodic house sound gained a huge following and led to support from Tiësto, who invited him to perform a weekly residency at Privilege in Ibiza, and Pete Tong, who released first single "Manman" through his Bedroom Bedlam label. After he remixed tracks for Little Boots, Robyn, and Dizzee Rascal, Bergling's first mainstream release, the Ministry of Sound instrumental "Seek Bromance," became a huge hit across Europe and later in the U.K., thanks to a vocal version featuring Amanda Wilson. In 2012, he released the song "2 Million" after reaching that number of followers on Facebook while his single "Levels" and its accompanying video were nominated at that year's MTV Video Music Awards.
Toward the end of 2012, he released his highly anticipated collaborative single with Nicky Romero. "I Could Be the One" was a smash hit and was featured heavily on reality TV shows and radio play across Europe. In 2013, Avicii teamed up with Ericsson and created the first "crowdsourced" track, which enabled the producer to connect to fans and promote his brand. The single "3 Million" was released to celebrate the three-millionth fan on his Facebook page. "Levels" was nominated for the Best Dance Recording at the 2013 Grammys but lost out to Skrillex & Sirah's "Bangarang." Ahead of his debut album True, he released the single "Wake Me Up" in June 2013. Featuring Aloe Blacc, it reached the top of the U.K. charts and confidently showed off his new musical direction, which was a more traditional style of pop. A remixed version of the album, True: Avicii by Avicii, arrived in 2014 and featured club-aimed versions of the same tracks. A year later his album Stories continued to explore the mixing of EDM and pop, this time with guests like Zac Brown, Wyclef Jean, Matisyahu, and Martin Garrix in support. ~ Jon O'Brien, Rovi
This high-intensity banger should be in heavy rotation. It's sure to motivate and inspire you to get the most out of your work-out.