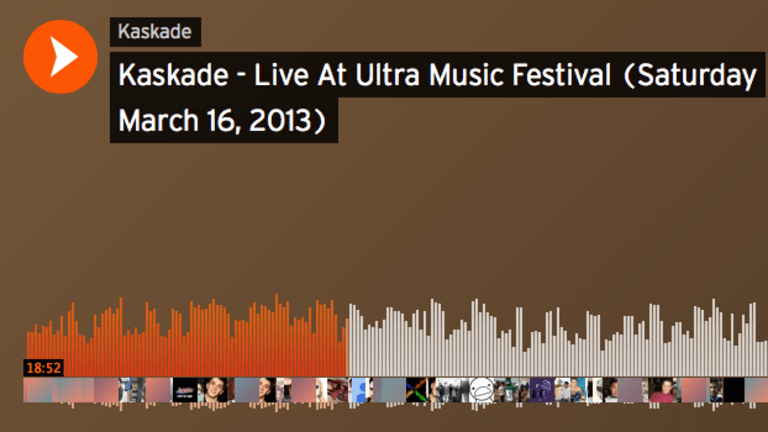 The Ultimate Cardio Mix Recorded Live At The Ultra Music Fest
Nothing Makes A Workout Easier Than The Right Music!
Spring is in the air in California and it's hard to believe there are other parts of the country still dealing with snow. This time of year, always has me super excited with the advent of the Winter Music Conference. Each year heavy weight hitters and novices alike converge to find or to champion that track of the year. This year will be no different and one of the names we've come to know as a staple is none other than the legendary Kaskade. On March 18, 2016 he'll be playing the Ultra Music Festival.
Kaskade was born Ryan Gary Raddon (February 25, 1971) in Chicago near Northbrook. He later attended Brigham Young University in Utah from 1989-1990, working on his DJ skills in his dorm room. It's probably safe to say, he is the only super star Mormon DJ in the world. Following his mission, part of a 2-year program Mormon's generally are required to serve, he ran a record store in Salt Lake City Called Mechanized. In 1995, he began DJing a weekly Monday night party at a basement venue called Club Manhattan. He used this additional income to purchase studio essentials. In 2000, he moved to San Francisco where he got a job as assistant to Chris Smith at Om Records. While at Om he continued to DJ and began producing music. Soon after, Raddon created his alter ego Kascade, which his wife worried would remind people of the dish detergent. He took his stage name from a nature book when he saw a picture of a waterfall and a co-worker agreed "cascade" was a good choice, but he then changed the spelling. He did not take his name from the Cascade Range in Washington as fans sometimes cite.
By 2003, after mixing the third volume in the Sounds of Om series, Ryan was offered a three-album deal for Kaskade. He kicked off the deal with a full-length house debut, It's You It's Me. Garnering critical acclaim on both sides of the pond, spawning several singles, and receiving a prestigious Dance Star nomination for Best New Artist, the release put Kaskade squarely on the dance music world's radar. Concentrating on his DJing skills, Kaskade started to experiment and develop his own sound.
Kaskade released his first single "What I Say" on the label in 2001. In the Moment saw Kaskade's first top 10 single with "Steppin' Out" reaching No. 5 on Billboard Magazine's Hot Dance Club Play chart and No. 6 on Dance Radio Airplay. The fourth single to be released from the album, "Everything," reached No. 1 on Billboard Magazine's Hot Dance Club Play.
Kaskade's fourth solo album Love Mysterious was released in September 2006. The first single from the album, "Be Still", reached No. 4 on Billboard Magazine's Hot Dance Club Play. The single features vocalist Sunsun, and includes remixes by Jay-J and Robbie Rivera. Follow-up single "Stars Align" hit number No. 8 on "Billboard Magazine" Hot Dance Airplay chart and just missed the top ten, No. 11, on the Hot Dance Club Play chart. His fourth single released from "Love Mysterious", "Sorry", was his third consecutive top ten hit on Billboard's Hot Dance Airplay Chart, at No. 9. Dirty South provided a remix for "Sorry". The remix was nominated for a 2008 Grammy for Best Remixed Recording.
In late 2006, Kaskade left OM Records and signed with Ultra Records. And the rest is history. Since I can't post his 2016 Ultra Mix because it hasn't happened yet. I thought I'd post this  great mix from the Ultra Fest 2013. It most definitely stands the test of time. I love running or bicycling with the perfect high-intensity workout mix that can make my imagination feel like I'm at a festival lost in the music and swept up by the crowd.