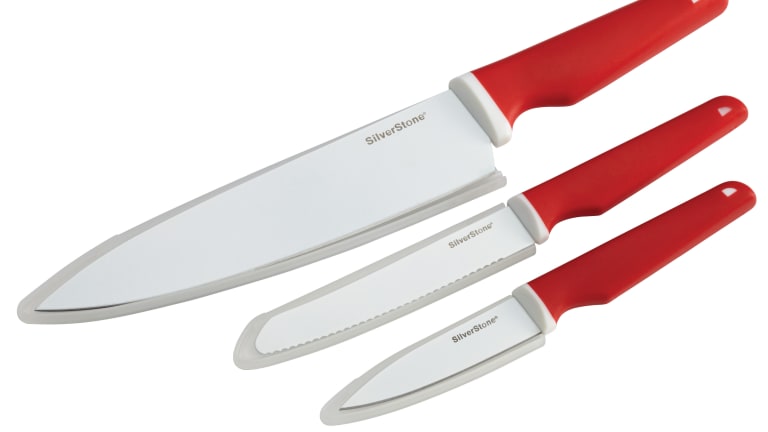 The Top 10 Kitchen Tools For Your Healthiest Kitchen
These Must Have Items Are A Game Changer For Cooking
These days there are so many cooking shows on television, that it's no wonder so many people are getting more comfortable in their kitchens. There's the cooking channel with a roster over 100's of shows long from A-Z. "Cook Like Iron Chef", "Cake Hunters", "American Grilled", "America's Best Bites", "Best In Chow", "Chopped", "Cupcake Wars", "Donut Showdown", "Pizza Masters", "Stupidly Simple Snacks", well the list goes on and on and on! Then there's the internet and YouTube with thousands of more videos and sites to be able to all but teach you how to be a master chef. OK well, maybe not exactly. But if you apply yourself and have moderate ability and desire, then there's a good chance you'll be able to impress your friends and family. 
So where do you begin? It's probably going to be easiest to start with a cookbook. Instead of having to keep pressing play and pause on that youtube video you saw and thought, I want to make that! Of course, if you have the gumption and are strong minded then please, by all means, watch the video and write down everything you'll need and the directions. That's OK too. However, there's something I like about a book and it being tactile. So grab that cookbook that's been collecting dust up on a shelf and let's get started.
Now the next part is the most important part of the equation. It will make all the difference to your experience; if it's going to be smooth or challenging. It's your tools. I didn't realize the difference a knife made until one day a chef friend came over to cook for me and brought his knives. I didn't even realize that my knives were the equivalent of trying to use a butter knife to cut open a coconut. Though they did chop lettuce okay, and you could slice up an apple or tomato. His knives were the Rolls Royce of knives.  I then understood that not only were there different levels of sharpness, but that prep became a whole lot easier. 
Here are the other ten must for your kitchen. These are the tools we'll be using in the near future to make healthy and delicious recipes. 
1. Sharp knives
2. Vitamix or blender
3. Cutting Board
4. Colandar
5. Mixing Bowls
6. Can Opener
7. Measuring Cups and Spoons
8. Grater
9. Whisk
10. Vegetable Peeler 
Other essentials are Tongs, Spatulas, Eco Saucepans, Eco Saute Pan and Skillet, Oven Mitts, Baking Sheets and a Cuisinart. Stay tuned because we're going to get into brands and what type to buy next time.