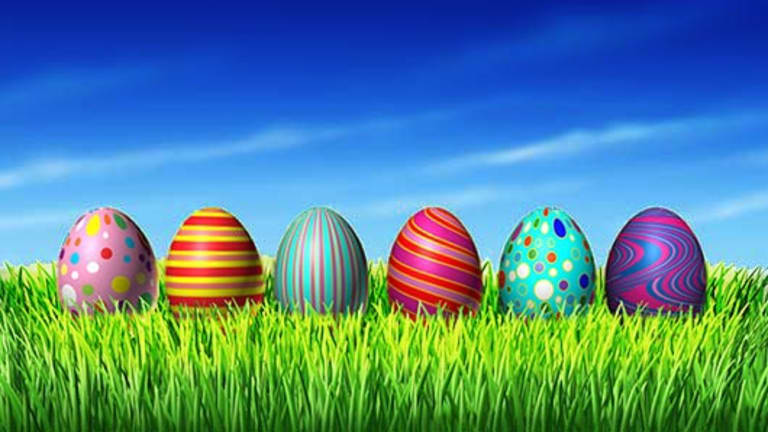 The Best Chillout, Walking, Yoga, Stretching, Bowling, Badminton, Rollerskating, Easter Egg Hunting Playlist EVER
Happy Easter!
Every year the clock rolls back, the flowers are in full bloom, butterflies and hummingbirds dance through the air, signifying Spring has arrived. With Easter's approach, summer is around the corner. It's almost time to retire the snowboards and skis and get into bathing suits and swimming pools. The gym is great but nature is therapeutic and necessary to keep us grounded. After all, we are animals and Earth is our habitat. 
Today is a day for family and friends and many of us will put off going to the gym until Monday. Although, running after the children during an Easter Egg or scavenger hunt can be a good workout substitute. Plus, the best thing after a Holiday breakfast, if you can make the little wait. Like Christmas though, they usually can't wait and are up asking," Has the Easter Bunny come?" Then the games commence. So no matter what is on the schedule for this Easter Sunday, this "Best Chill Out, Yoga, Stretching, Bowling, Badminton, Rollerskating, Easter Egg Hunting" playlist is the perfect playlist for any low to mid-intensity activity. 
Remember, part of fitness is also being able to chill out. Listen to your body and give it time to recover from an especially grueling workout. The one where you're sore in all the good ways. Stretching and yoga are just as important as cardio, be sure to give yourself that gift. 
The tracks on this playlist all have a groove and will not be putting you to sleep. Eclectic and catchy melodies will be candy for your ears. 
1. Bibio- A tout a l'heure
2. Jose Padilla & Kirsty Keatch- Dragonflies (Cantoma Remix) 
3. Tycho- Awake 
4. Panoramic- Lusine
5. Melosense- Road & Lights
6. Thievery Corporation- Fragments (Tycho Remix)
7. Zero 7- Don't Call It Love (12-inch)
8. Darius- S/Ash 
9. I:Cube- Adore 
10. Spiral System- And So To Sleep