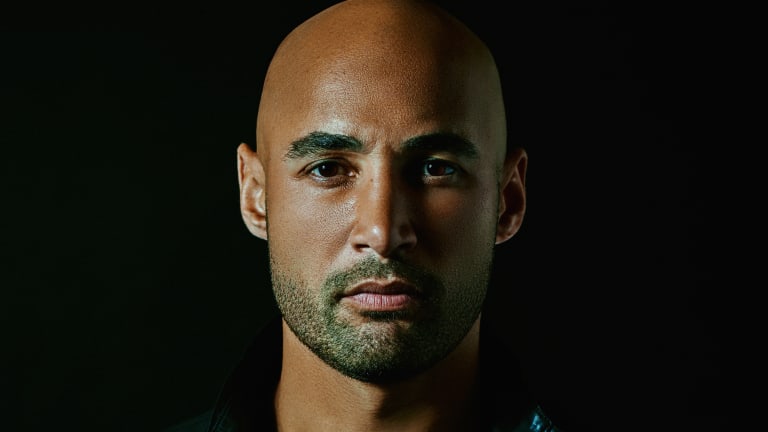 Special Guest DJ Producer Michael Woods, Makes A Workout Mix Just For FitEDM
High Intensity Mix
Every week we are committed, to working hard to bring you the best soundtracks, to curate and compliment your workout. A great soundtrack can make all the difference. Whether you want soaring BPMs and banging beats for high-intensity workouts. Or funky grooves and deep house vibes for a mid-intensity workout. Or a low-intensity beautiful mix to stretch, walk or do yoga to. We are searching the planet for DJs, tastemakers and producers with an affinity to fitness. A great soundtrack can inspire, motivate and make you not only feel good during your workout, but make you feel like working out. I am thrilled to share with you today this awesome high-intensity workout mix from Michael Woods,  one of the world's biggest names in EDM, created especially for us here at FitEDM. 
After first breaking onto the scene, as a then teenager, with 2000's top 20 UK hit 'Warrior', going on to produce Example's only UK #1 & 1.5 million selling single 'Changed The Way You Kiss Me' and holding down his new Las Vegas residency at LiFE at the SLS, Woods is a well and truly established force to be reckoned with.
From an early age, Woods has prided himself on standing apart from the crowd. The son of a music teacher, the U.K.-born Woods was classically trained in a variety of instruments ranging from piano to percussion, and as a youth, he even performed briefly with the London Symphony Orchestra. The experience this musicality has brought now sets his productions apart and gives him an edge on contemporaries.
If that were not enough, Woods launched his own record label, Diffused Music, in 2008. Initially created as a way to have more freedom and control in the creative process, Diffused has rapidly become one of the premiere collectors of talent in the business. With it's goal to find and nurture new talent, artists could not be in better hands under Michael's guidance.
Michael is next set to play Electric For Life at Hyde Beach Miami for Miami Music Week. His latest 2016 release called Sleep features Andrea Martin. 
Stay tuned for more!