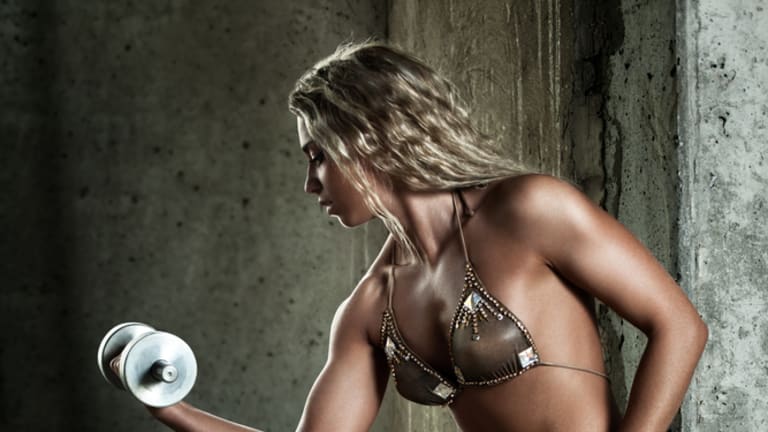 My Circuit Training Crush It Even Harder Hardcore Playlist #2
Hardcore Beats To Get You To Workout Harder
If you're looking for a full body workout in a short amount of time, circuit training is a great choice. The benefits are an intense cardio workout while building and toning muscle. The exercise options are endless, so you'll never get bored. As with any new exercise regimen, you must always check with your doctor. Circuit training is intense, hence, it's incredibly effective. Circuit training targets the core, arms, legs, glutes and back. The perks of Circuit Training are numerous.
Circuit Training kicks up your metabolism from the benefits of high-intensity interval training and heavy weight lifting. You'll effectively torch more calories in 20 minutes than you would on the bike reading a magazine for an hour. Plus you will continue burning calories up to 48 hours after your workout ends. This crushing it hardcore high-intensity playlist features EDM, Breaks and Dubstep artist selected especially for working out HARD.
Curating these 10 tracks specifically to electrify your work out, these are hard hitting. These tracks are not for sissies or anyone who isn't into big fat beats and ripping bass. These tracks will make you attack your workout even harder. With the newest releases from some of the biggest names in that smash it hard genre. Afrojack, Juno, Tujamo, Steff De Campos, Alex Preston, Fight Club, Boys Noize, Don Diablo, DJ Icy & Omega Squad, and Deekline comprise this week's Circuit Training Crush It Even Harder Hardcore playlist. Be sure to consult your doctor if you are ever beginning any new fitness training. 
Enjoy! 
Disclaimer-This blog pro­vides gen­eral infor­ma­tion and dis­cus­sion about med­i­cine, health and related sub­jects. The words and other con­tent pro­vided in this blog, and in any linked mate­ri­als, are not intended and should not be con­strued as med­ical advice. If the reader or any other per­son has a med­ical con­cern, he or she should con­sult with an appropriately-licensed physi­cian or other health care worker.