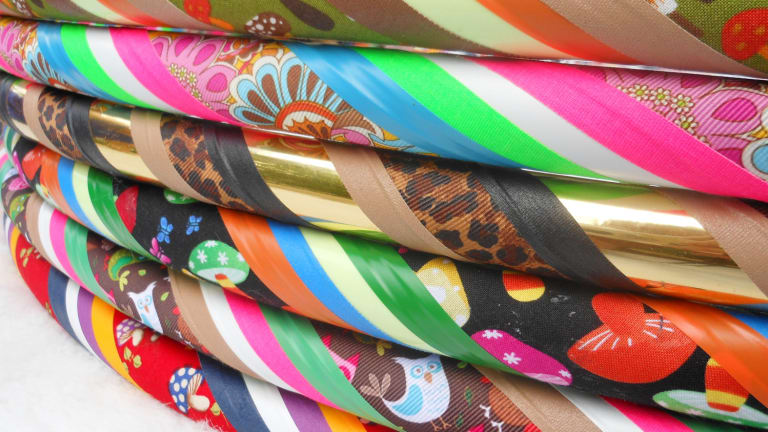 Hula Hoop For Belly Blasting
On This Day March 5 "Hula Hoop" Gets Patented
Yoga, swimming, running, spinning, dancing, there are so many ways to get your heart rate up and your cardio pumping. There's outdoor activities like tennis or basketball, skiing or volleyball. And then, there's Hula Hooping. The history of the Hula Hoop dates all the way back to 500 BCE. Egyptian children played with hoops made of dried grapevines, rolling them with sticks and whirling them around their waist. The ancient Greeks used hoops to exercise. The term Hula Hoop came from British soldiers who had seen hula dancing in the Hawaiian islands. The Native Americans used hoop dancing as a form of storytelling dating back to the 1400s. 
On this day, March 5 1963, the term Hula Hoop was officially patented. It became a huge fad across America when it was first brought out by Wham-O. Wham-O actually wasn't able to patent the actual Hula Hoop since they'd been in existence for so long. But they were able to sell an estimated 25 million in its first four months of production alone. We've come a long way since then and now the Hula Hoop can be seen everywhere from music festivals like Burning Man to Cirque Du Soleil, to cabarets and gyms.
The simple plastic shell multi-colored tube now comes in an amazing array of designs. Made from original fabrics with multiple textured designs and themes, some are woven with ribbons and even custom made with lights. Making the hoop experience not only fun for the user but even more entertaining for those watching. The Hula Hoop has made it's way from backyard fun into gyms and classes. Hoopnatica had a studio in Venice Beach, California but that looks to be closed now. However they are now giving classes at the Loew's Hotel in Santa Monica. The next one is this Sunday March 6, 2016 9:30-10:30am. 
The Hula Hoop went from a toy to a workout toy for good reason. Hooping exercises over 30 core muscles, improves balance, flexibility, dexterity and coordination. It tones and reshapes the abdomen, buttocks, and legs with regular use and provides an alternative to going to the gym. Best of all, it is accessible to people of all ages.
Here's a couple of really fun videos to inspire you. 
And if you get the bug, here's a couple of really cool Etsy sites for you to grab your own unique design.