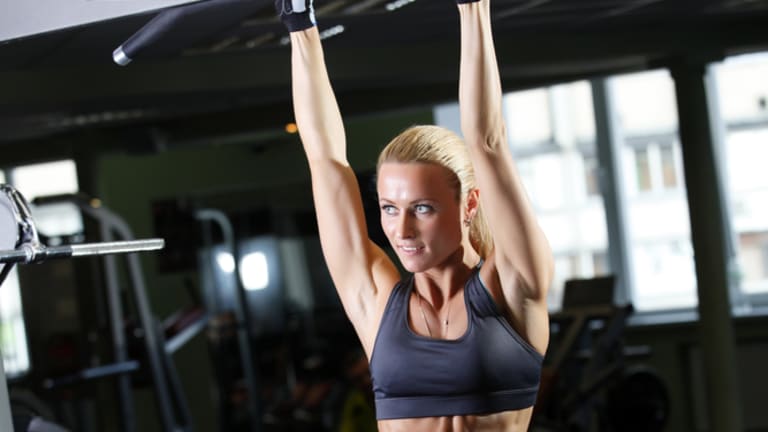 High-Intensity Saturday Move Your Body Mix
Giacca & Flores; Live From The Edge
This mix is a great high-intensity mix no matter what your workout choice is today. Giacca & Flores are riding high with their debut EP No Definition charting #1 and #2 on Beatport. It's every DJ/Producers dream to get these spots and I know the guys are super excited. Put your headphones on, because the celebration these two are feeling is coming out into your ears and electrifying your work out.
Giacca & Flores is a very new project by LA based artists and best buddies Antonio Giacca and JJ Flores. Signed by the best labels in the indie house and nu disco space -- Enormous Tunes and NO Definition -- this duo as quickly raised to the top of the game boosting a record breaking 4 tracks in the top 10 of Beatport at the same time as well as holding the number one and number two spots with their debut 2 track E.P. for several months.
Part 1 - Antonio Giacca - www.antoniogiacca.com
1. Antonio Giacca - You Got The Love [PW]
2. Wax_Motif_-_Krush_Groove_(Original_Mix)
3. Tiesto & KSHMR feat. Vassy - Secrets (Don Diablo's VIP Mix)
4. Dada_Life_-_One_Last_Night_On_Earth_(East_&_Young_Remix)
5. Sigala_-_Easy_Love_(DJ_Zinc_Remix)
6. Matisse_&_Sadko_-_Memories_(Original_Mix)
7. CamelPhat - Constellations (Original Mix) [DC]
Antonio Giacca, originally from Rome (Italy) has lived and travelled all over the world to produce and perform his music headlining parties all over the world.
Antonio is now based in Los Angeles, where he gets in the studio with International artists from all over the world and his tracks are regularly played by top DJs such as Pete Tong, David Guetta, Hardwell, Tiesto, Oliver Heldens, Don Diablo, Nicky Romero, Afrojack, Dimitri Vegas and Like Mike, EDX and many more…
Antonio's unique sound can be found in all of his releases and has proven time and time again to work magic with crowds around the globe, with tracks like "Going Crazy", "Hey Sunshine" (Number one for 5 consecutive weeks) and more reaching the top 10 charts on Beatport and Cool Cut and receiving massive support both in clubs and on the radio by all the biggest players in the scene.
He is currently signed to some of the biggest record labels in the EDM space, Spinnin' Records and Enormous Tunes and previously released on Toolroom Records, Pinkstar Records, CR2 Records and many more.
Exploring different music directions he also produces indie house / nu-disco under the alias Giacca & Flores and is safe to say he's one of the hottest acts in the genre, boosting as many as 5 tracks in the Beatport top 10 at the same and several #1 positions in a row.
Last but no least, Antonio hosts his own radio show called "The Edge", which broadcasts weekly on over 70 radio stations around the globe, won the "Best Podcast" 2013 award by Podomatic and features weekly guest mixes and interviews with top 100 DJs and producers.
Part 2 - Clint Maximus Plus Guest Giacca & Flores - www.facebook.com/giaccaandflores
www.twitter.com/giaccaandflores
Giacca & Flores - Can't Go For That (Original Mix)
Nora En Pure - Saltwater (2015 Rework)
Thee Cool Cats, Lika Morgan - Thee Worst (Club Mix)
Me & My Toothbrush, Paul Richmond - Borrow Love (Original Mix)
Sugarstarr feat. Alexander - Hey Sunshine (Antonio Giacca Remix)
Platinum Doug - Brown Sugar (Croatia Squad Remix)
Giacca & Flores - Delight (Club Mix)
Sons Of Maria - Whatever You Want to Be (Original Mix)
Links:
www.theedge.fm
www.facebook.com/theedgeradioshow
www.twitter.com/theedgefm
www.antoniogiacca.com
www.facebook.com/antoniogiacca
www.twitter.com/antoniogiacca
www.twitter.com/Clintmaximus
www.clintmaximus.com
www.facebook.com/shantandclintmaxius