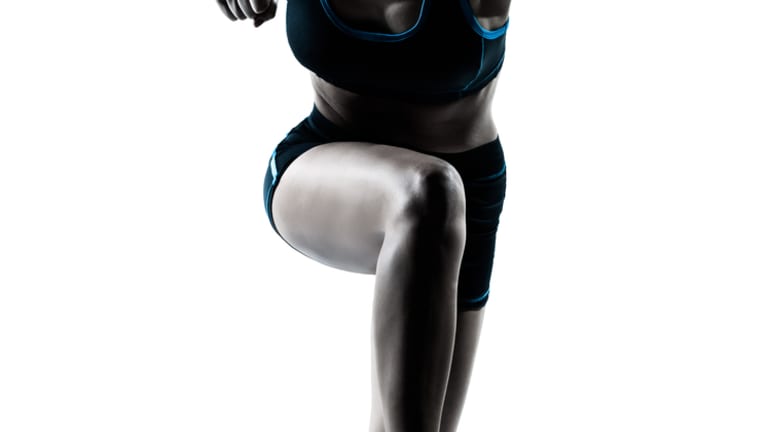 High-Intensity High BPM Trance Mix For Spinning, Aerobics & Cardio
The Perfect Mix To Kick You Into High Gear
If you're looking for a soundtrack to really kick it up a notch, this high-intensity, High BPM mix is perfect. Whether it's spinning, aerobics, dancing, or running, whichever high energy cardio you're after, this mix is going to get your heart pumping. No need for a cup of coffee, this mix is all the adrenaline you will need. With over 31,000 followers on SoundCloud, I found DJ Yahel's mix to really be infusing for a high-intensity workout. Yahel Sherman (Hebrew: יהל שרמן, born May 12, 1976) is an Israeli trance music producer and DJ Sherman started his DJ career at age 14. Producing mostly psychedelic trance music, he has collaborated with other artists such as Infected Mushroom and Eyal Barkan.
After 14 years of producing 11 artist albums, 3 mix CDs, releasing dozens of records, reaching number 28 on DJMag competition, DJ Yahel has established himself as one of the most popular and talented producers/DJ's to come from the Israeli electronic scene.
Yahel performs around the world with his unique style. He is well known for his tracks: "Voyage", " Intelligent life", "For the people " and oriental tracks like "Soul" & "Inta omri ". He has found success with major labels like Sony/BMG. His music is played by Tiesto, PVD, Armin Van Buuren, Ferry Corsten and recently discovered by the huge DJ Paul Oakenfold.
"I'm very excited to hear that Paul connects to my new style. I always wanted to work with him! For more than 20 years I've been very influenced by the music he plays ".
Nowadays, Yahel's favorite new style is Progressive-Psy trance, which is hitting up the clubs around the world. Yahel is busy with the launch of his new project ArchiTech  which is in the Progressive-Psy trance genre. He is collaborating with a new talented musician and Singer/Songwriter by the name of Liya, which gives more dark atmosphere to Yahel's tracks.
Their new track "Creatures" has been signed to the well-known label Perfecto Records and together they keep on working intensely to bring the crowd the best in trance music.