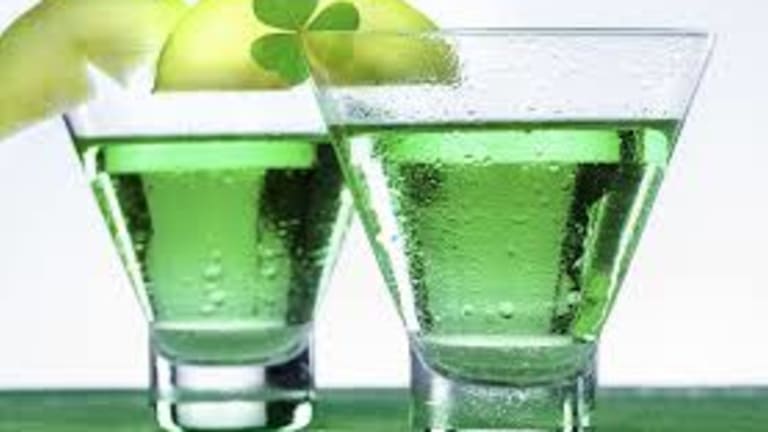 Happy St. Patrick's Day; Healthy Hangover Cures
Arm Yourself With These Remedies; We Advise Drink In Moderation
Happy St. Patrick's Day! Today is one of the biggest drinking holidays of the year. Some of you may already be on your way to the bars to celebrate. We love to celebrate, who doesn't? I am sure I am not the only one who has woken the next morning wondering how did it happen? The only way to prevent a hangover 100%, is abstinence. Drinking in moderation is key to being able to get to your morning workout. 
St. Patrick's Day is named after a real man born in Roman Britain. He was captured by Irish pirates and enslaved as a shepherd in Ireland. At this time, Ireland was still Pagan. The story has it that "God" spoke to Patrick in a dream and he escaped back to England. There he was ordained as a priest after a vision, he returned to Ireland. Legend has it Irish Chieftains tried to kill him, but after convincing them otherwise Patrick was able to convert them and thousands of others in Ireland to Christianity. After 40 years of travel, preaching, and conversion, he passed away on March 17, 461. And that date has been celebrated as St. Patrick's Day ever since.
Celebrating St. Patrick has evolved and changed since it began 1500 years ago. Wearing green, drinking green beer, leprechauns and shamrocks are all part of this now age old tradition. As legend has it, Pota Phadraig(translated to Patrick's Pot) is celebrated to remember St. Patrick's persuasion of a stingy innkeeper to fill his patrons' glasses to overflowing," the site says.
Should you find yourself a bartender firmly intent on keeping with tradition, then I hope some of the following remedies will help you. 
Many folks will suggest things like "hair of the dog", a greasy breakfast, Alka-Seltzer, or hangover pills. Some will say coffee is an obvious hangover choice. Caffeine dilates blood vessels to help get rid of headaches. Plus, perks up brain function if you're feeling a little foggy. Some will suggest Gatorade for the dehydration, insisting you need to replace the fluids you lost will make you feel better. And of course, sleep is a wonderful remedy should you be able to.
However, my favorite option would be to go a healthier route. I would suggest coconut water over sugary energy sports drinks like Gatorade. I also found a great article to share with you here for the ultimate hangover cure food.