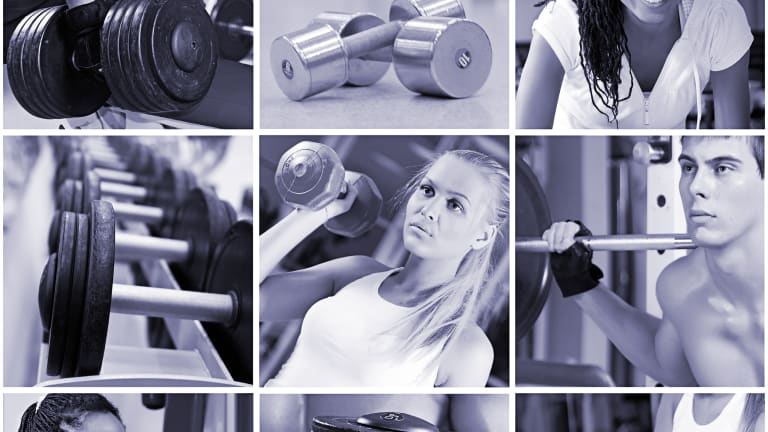 6 Brilliant Exercises For Your Arms
No Trainer Required
Summer's around the corner and if you're like me, it's time to start thinking about your beach body. If you've packed on a few pounds over the winter or slacked off going to the gym, there's no better time than the present to get back to your fitness routine. We can provide the soundtrack, but we can't do the work for you. I wish it was that easy. So far there's no magic pill that substitutes for exercise. However, there are brilliant exercises to help. 
I love interval training for cardio and yoga for overall conditioning and toning. I love to walk, dance and hike. I find the legs seem to be the easiest to keep in shape, as walking is a staple in most people's day to day lives. But, one of the first thing I hear many older women say to me, is they can't wear sleeveless shirts. Our arms are one of the first things to give away age if we haven't kept them lean and toned. It's not as easy for women, as it is for men as we get older. Let's face facts, the average 50-year -old woman has gained 20-30 pounds since the age of 20. A lot of us tend to slow down as we age and hormonal factors also come into play. In this case the age old adage isn't true, time is not on our side. 
However, I do believe if we adopt fitness routines early in life and stick to them, we can beat the odds. Today there are many celebrities and fitness guru's over the age of 40 plus, to inspire us. Take Jillian Michaels, best known for her appearances on NBC's The Biggest Loser and is over 40 and has inspired millions of people. She says, "The more we eat clean, live clean, and work out, the better our hormone balance will be, and the healthier our metabolisms will remain". We only have to look at Madonna to see how it is possible to defy aging. 
Bright Side collected six effective exercises for your arms that you can do without the help of a personal trainer. Go on — give them a go! For the entire demonstration read more here.