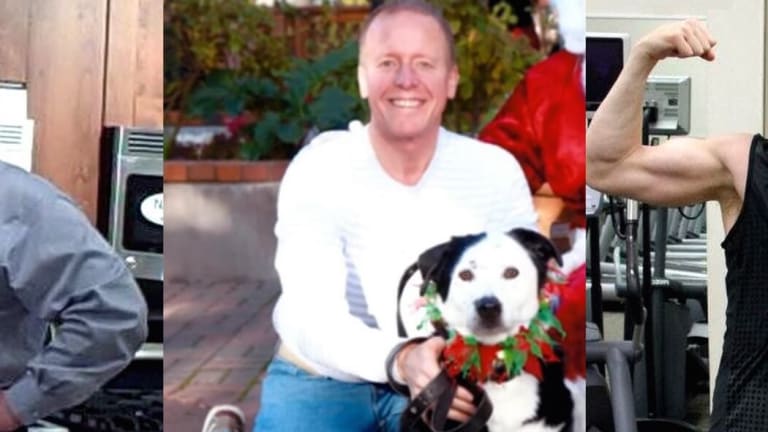 300lb Man Rescues Shelter Dog; Shelter Dog Saves His Life
Dogs Are Great Workout Companions
Is getting a pet the right thing for you? I've been a dog owner for most of my adult life. I've been extremely fortunate to have these amazing companions who taught me so much and enriched my life in many ways. Besides the health benefits of having to walk and play with your dog, they are the embodiment of unconditional love. They are healers. 
There's a  story I heard a few years ago about a family with a young boy that had to finally put their elder dog down. The family vet came to the house and the family gathered to say their goodbyes to their beloved pet. It was very hard and sad, but the family noticed the young boy was taking it extremely well it seemed.
After they put the dog to sleep, they were telling stories about him and reflecting on the wonderful times they'd had together and just how great he was.  One of the adults said,"It's so sad that they are only here for what seems like such a short time." Suddenly to all the adults surprise the young boy who had been quiet and solemn suddenly perked up excitedly and said," I know why! I know why they are here for such a short time." They asked him,"Why?" 
He said, "Because human's come here and they don't know how to love. It takes them a long time to learn, so they have to stay a long time. But when dogs come, they already know how to love. They only have to be here a short time, to show us how to love." Everyone was moved by what he said.
And this story has gone viral. 

A family pet can be the most wonderful addition to a home. Teaching us unconditional love. Teaching kids about responsibility. Keeping you active. However, it is extremely important to consider all the angles and if it's right for you. Please adopt a pet responsibly. They help and heal in many ways and deserve the same from us.
Here is the story of  Eric and Peety, a wonderful example of how pets can save lives. To read the full story click here