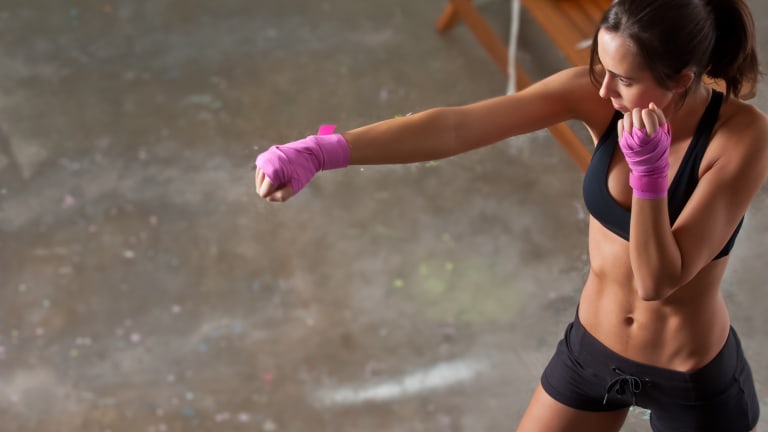 10 Of The Biggest Baddest High-Intensity Beats For Boxing
Bag Not Included!
This all new playlist includes only, the biggest, baddest, beats, to get you moving on your feet. Whether it's boxing, running, jump roping, this is your soundtrack to put you into motion. From some of the biggest names in EDM, like Kaskade, Don Diablo, and Sander Kleinenberg, to underground dynamos, such as DJ Hero, Sascha Zatiral and Florian Picasso. We go from main room peak hour to late into the night shut the club "down and dirty" breaks. As the Miami Ultra Music Festival and Winter Music Conference approach, all  DJs, artist and producers, are stepping out with only their fiercest arsenal. The competition is at its peak as it's time to find out which tracks will reign supreme and make their way onto the biggest club dances floors and festivals. The song of the summer is out there, somewhere, and maybe it's right here on this playlist? 
Whether you want to dance, grab your boxing gloves or jump rope, jump on a treadmill or trampoline, pump pedals in spin class, be sure to turn up the volume. This is a high-intensity playlist and these 10 tracks will be like adrenaline or a huge shot of espresso for your workout. Who needs coffee?  There's nothing like great music for a great work out. The right sound track will keep you engaged making your workouts more effective and in turn, burn more calories, get stronger and come back for more!
 Stay tuned as we search the globe to bring you the best in Electronic Dance Music.
1.Sascha Zatiral- Insomniac
2. Marco Farone- Boost 
3. Don Diablo- Tonight
4. Sander Kleinenberg- We Rock It 
5. Riton- Rinse and Repeat featuring Kah-lo 
6. My Nu Leng & Flava D- SoulShake
7. Kaskade & Cid- Us (Extended Mix) 
8. DJ Icy + Omega Sound- RAWK!
9. DJ Hero- The Big Room (The Biggest Remix) 
10. Florian Picasso- Kirigami